HTC Butterfly 2 arrive at NCC Taiwan authority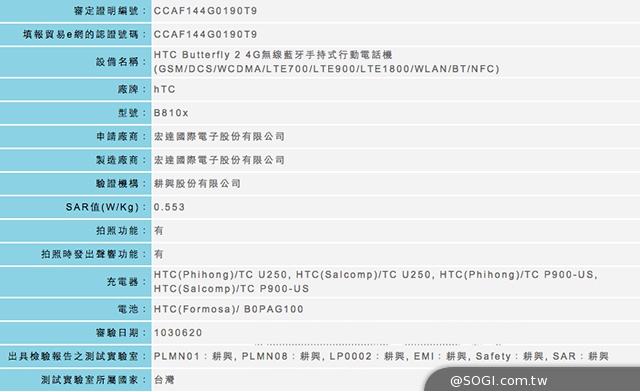 HTC Butterfly has already launch few years ago, and now the Taiwanesse company is ready to release the upgrade version of HTC Butterfly smartphone, it's phone called as HTC One 2.

And now we have a leaked information fron taiwanesse NCC authority that the phone has been arrive for test, while for now there is no information about the exact date of Butterfly 2 smartphone, but seems the [phone is ready to release in the near future.
The upcoming HTC Butterfly 2 has been certified by NCC, this is the Taiwanesse authority is equivalent with FCC in the USA. The NCC hass confirs that the upcoming HTC Butterfly 2 will has code number HTC B810x.
The phone will works with GSM, WCDMA LTEE 700MHz, LTE 800MHz and LTE 1,900MHz. That's mean the phonecan be used in Taiwan. According to leaked information, this phone is ready to available in Asian REegion country such as Taiwan, Hong Kong, Japan and other selected Asian market. So, let's wait.