Uoogou X3 to cost only 399 RMB (64 USD): has 4.7-inch screen and uses 1.5GHz quad-core processor
Recently, Uoogou released its new quad-core phone, the Uoogou X3. It has been listed many online stores as costing only 399 RMB which is surprising consithe phone's features are pretty good considering its low cost.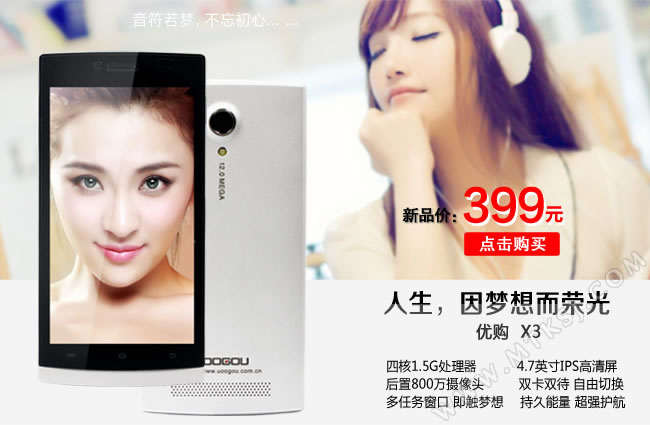 According to reports, the Uoogou X3 uses the 1.5GHZ MT6589 quad-core chipset. Considering the frequency, this phone must be using the MTK6589 Turbo Edition. In addition to the 1GB RAM, it also has 8GB of internal memory storage. It also sports a 4.7-inch IPS display screen with qHD resolution and has a 2mP/8mP dual-camera. Its operating system is the Android 4.2 and it supports TD-SCDMA+GSM dual-SIM.
This phone is available in red, white, champagne gold, and black. It is 7.55mm thick. Despite its slender frame, this phone is powered by a 2800mha battery!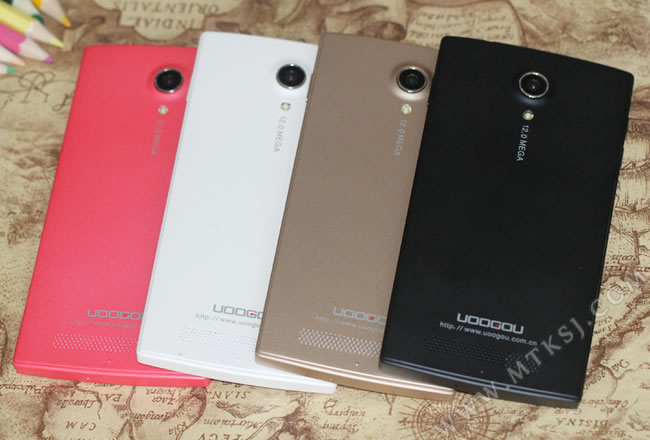 Pre-orders can be made at JD and will be sold on the 30th.