The Runbo Q5S waterproof phone can last 30 minutes under 1m of water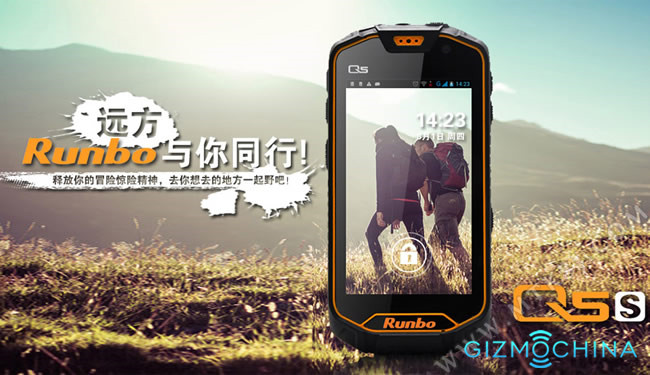 Runbo is one of those companies that produces waterproof smartphone. Their latest is the Runbo Q5S which is the successor of the Runbo Q5. It may seem that it is an upgrade of the original, but it actually isn't.
The Runbo Q5S sports a rubber case and its screen is protected by Corning Gorilla glass. Every hole is protected from water coming in and the strength of the rubber ensures that this phone can run under a temperature between 20 and 60 degrees below zero. This is an IP67 phone which means that it can last 30 minutes against water for a depth of 1m.
As for why the Runbo Q5S is not an upgraded version of the Runbo Q5 is because it has lower specifications than the original. Its processor is the MT6589 which has 1.2GHz. It has a 4.5-inch OGS screen with HD resolution (1280 x 720), 1G RAM, 8G ROM, a 2mp/8mp dual-camera, 4200mAh battery, and the Android 4.2. It also has support for GPS, a thermometer, speedometer, etc.
The Runbo Q5S costs 2999 RMB (489.54 USD).