Gionee released the world's thinnest smart phone using Snapdragon processor and LTE support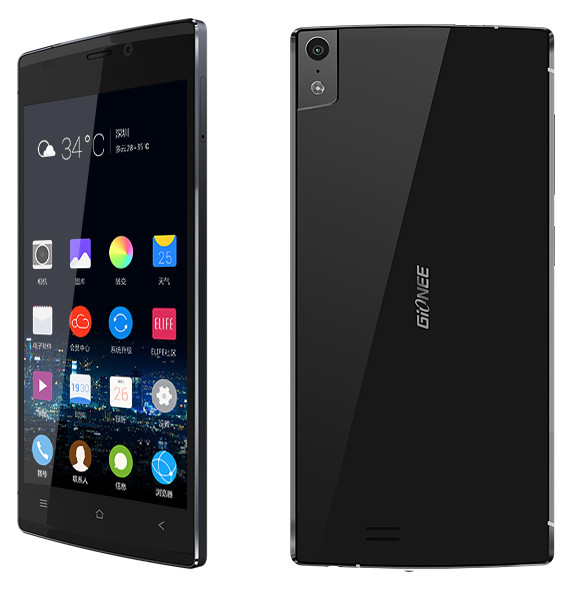 Gionee is now release the new flagship smartphone, the smartphone is now support with LTE connectivity and powered by Qualcomm Snapdragon chipset, the phone is Gionee Elife S5.5L.

Interestingly, the phone is now also support with CyanogenMod ROM firmware, this is the custom ROM as same as OnePlus One ROM. The Gionee Elife S5.5L is the upgrade version from the earlier version. While the previous version is powered by MediaTek MT6592 pocessor.
The new Gionee Elife S5.5L is sports with 2GB of RAM, 13 megapixel Sony rear camera and a 5-megapixel ultra-wide-angle front camera, but the phone is now using Qualcomm Snapdragon 400 chipset, although a bit outdated, but that means it should be fully compatible with Australia, Europe and North American network standard, the new chipset also supports LTE.
The new Elife S5.5L is uses Samsung 1080p display, powered by 2450mAh battery capacity, unfortunately, increasing the battery capacity to create new versions of the 0.2 mm thicker than the old version, the new version of the body is now 5.75 mm thickness.
After re-packaged as a new version of Gionee Elife S5.5L, is expected to be on sale in July, the price is same with the old version and the phone is sold about $ 330 USD.