Huawei Ascend G750 octa-core smartphone released.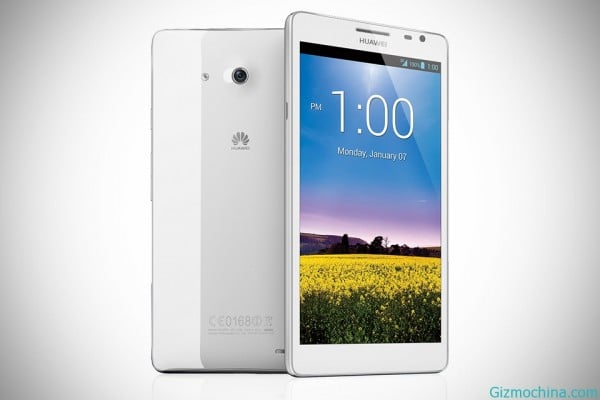 Huawei have released the Ascend G750, with a 1.7 Ghz octa-core processor and dual SIM capability.The Huawei Ascend G750 is out now and features a 1.7 GHz octa-core processor, giving the smartphone smooth flawless performance even when switching between power-heavy apps. There is a large 5.5 inch LCD screen, the rear camera is 13 MP and the front shooter is 5MP and it runs Google Android 4.2 OS effortlessly with its 2GB of RAM.There is dual-SIM feature, enabling users to switch between networks, useful for travelling where a local SIM could be used for cheaper local calls keeping the owners original SIM for normal use, or even keeping work and home calls separate.

As regards the memory, there is internal storage of 8GB but this is expandable up to 32GB via MicroSD card. This enables easy versatility, moving files between devices is simple as MicroSD, transferring photos from your camera to your phone is simple as the majority of devices these days support MicroSD cards.

Other features include a 3000mAh battery which goes the distance under fairly high usage, Bluetooth 4.0 802.11 b/g/n Wifi and USB 2.0
In what concerns to the battery it's 3000 mAH which has a high autonomy even with a intensive utilization. Your daily experience with your smartphone will be much better with this new Huawei smartphone because it has good high speed connectivity options such as 4.0 Bluetooth, 802.11 b/g/n Wifi and 2.0 USB.
All this power is encased in a sleek and light handset, weighing only 161 grams and only 8.95mm thick, fitting easily in a pocket. It is available in black or white and priced at just under $410 USD.