How to Improve GPS performance on your Mediatek device.
Mediatek devices are commonly regarded as lacking in the GPS department. Although the hardware is most of the problem, there are adjustments that can be made to the device settings that can improve the function. It is not a full fix, however, but an improvement all the same. All that is needed is a MTK device such as MT6577, MT6589, MT6589T, MT6572, MT6582, MT6588, MT6592, MT6595 to name a few. The Mobileuncle MTK Tools app is required, available for download from the Google Play store. You also need internet connection to complete the task, so make sure you have a secure connection before you begin.
Ready? Here goes.
Install Mobileuncle MTK Tools on your device.
Run MobileUncle MTK Tools on your device and Tap 'Engineer Mode'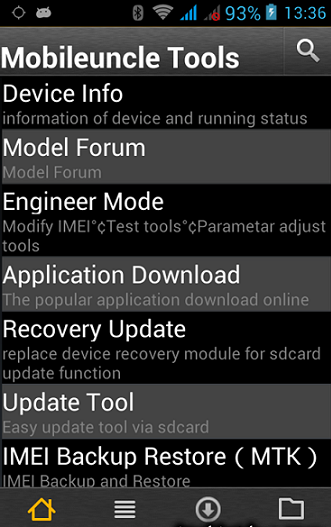 3.  In 'Engineer Mode' select the option 'Engineer Mode MTK'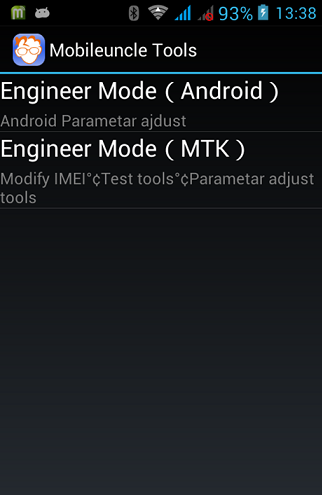 4.  Swipe your finger from right to left and go to the 'Location' tab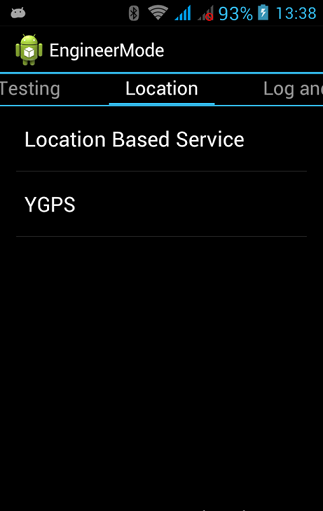 5. Enter 'Location-Based Service', check 'Enable EPO' and 'Auto Download'. Then scroll down to the 'Update Period' and set it to 14:40 (one day)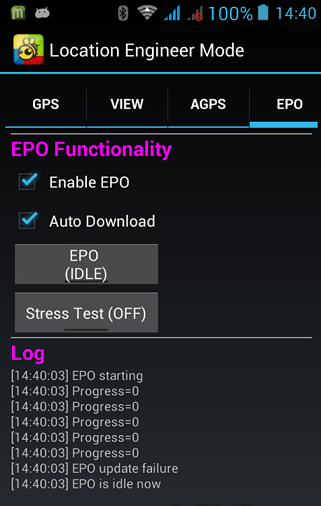 6. Tap 'EPO (IDLE)'. If you get the message "EPO update failure" in the Log, this method will not work for you. Most likely because your device is probably trying to download EPO data from http://ftp.epo.mediatek.com which is not working. If this occurs, complete general settings below and try the alternate method below that again. If, with luck, you see an "EPO update success" message, you can do the general settings below and then reboot your phone. You should then notice an improvement in GPS function.
General GPS Settings
1. Go to Settings then tap 'Location Access' and tick everything there, also turn GPS satellites button to "ON".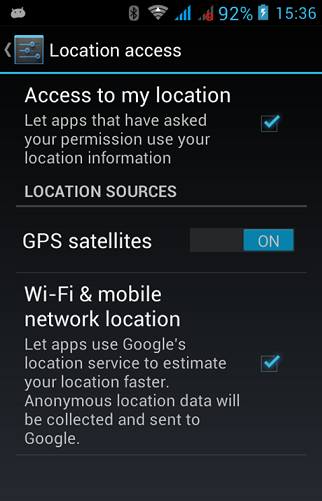 2. Tap 'GPS satellites' to enter the A-GPS settings. Tick the boxes you see in the picture below: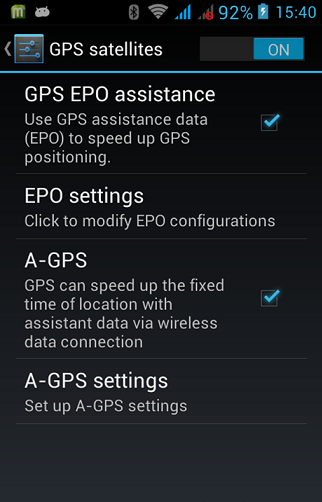 3. Enter 'A-GPS Settings' and select the network used from 'Network Used'. If you choose 'Home + Roaming' you may get high bills if while you are abroad you are using this excessively. So, select 'Home' unless you wish to take the risk.
4. Select "EPO settings" and check Auto download.
Alternative method (for rooted phones):
1. Download and install the MT GPS EPO Fix from the Google Play Store
2. Run the application and follow the on-screen instructions carefully
3. Reboot your device and then check your GPS fix performance.
As stated earlier, this is not a compensation for the hardware issues, but it is a way of making the most of what your device can do. Hopefully it will provide significant improvement of your device's GPS function.