How to switch between simplified and traditional Chinese inputs on your Xiaomi phone.
Most Xiaomi smartphones come with the following four keyboard options; Google Keyboard, Google Pinyin Input, Google Voice Typing and Swiftkey. It is the Google Pinyin Input that is required for the Chinese input, it is simple to switch between simple and traditional type. Here's how it's done.
1. Find and launch the 'Settings' app.
2. Tap to select 'Language and Input'.
3. Tap 
 next to 'Google Pinyin Input'
4. Tap 'Input'
5. Check and uncheck the 'Traditional Chinese' option.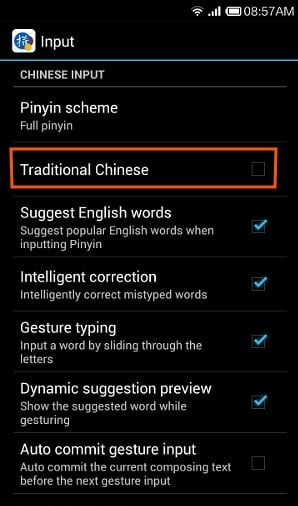 There we have it, 5 simple steps to success.