How to make more storage space in your MTK6589 device
Internal storage is key to the smooth running of a device, especially where it is not expandable. When a phone is overloaded with files and apps it slows the phone's performance and causes that annoying pop-up reminding you your phone is 'Running Low on Storage'. One method of increasing the storage capacity of your device without affecting performance is to partition the internal storage. What follows is a guide of exactly how this can be done on any MTK6589 device.
What you need to get started:
If you have met all these conditions, proceed with these instructions.
1. To start with you need to make a full copy of all the ROM. You need to go to 'Recovery' and then 'Backup' to do this.
2. Install and Run the Meteos MTK6589 app and run it. You will then see a screen like this: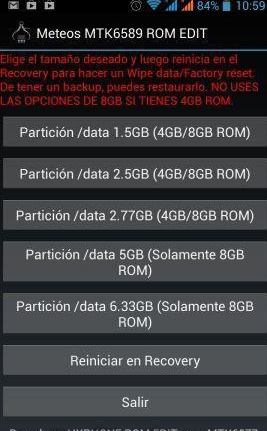 3. Select the best option for your device. If you have a 4GB storage capacity, choose the third option in the list to increase the stock storage from 1GB to 2.77GB, making a big difference to your running speed but this of course will come from the internal storage memory, so it is best to do this only if you have SD-card support.
4. After selecting the option you require, boot into 'Recovery', choose the 'Wipe' section and then 'Wipe Data/Factory Reset'. Select 'Wipe Data'.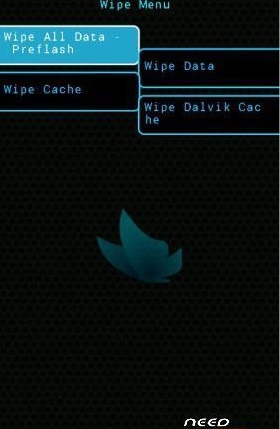 5. Now you can restore the backup you made earlier. To do this select 'Backup' and then 'Restore' and finally 'Select Restore'.
6. Next you need to reboot your device, which you can do from the recovery menu.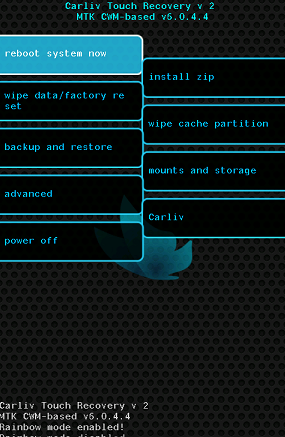 Once your phone has rebooted, you can check your phone's increased inbuilt storage out and marvel at the new smooth running performance you just achieved thanks to the developers of this really useful app.