HTC starts lowering price of D616W: Has a 5-inch screen and octa-core chipset
To join the mid and low-end market, this year, HTC started selling a series of products, one of which is the HTC D616W which uses the MT6592 octa-core processor.
Although its initial cost was 1699 RMB (273.46 USD), HTC has recently started lowering it depending on the store. In Suning, the D616W is now 1499 RMB (241.27 USD) while in other online stores, HTC lowered its price to as low as 1200 RMB (193.15 USD).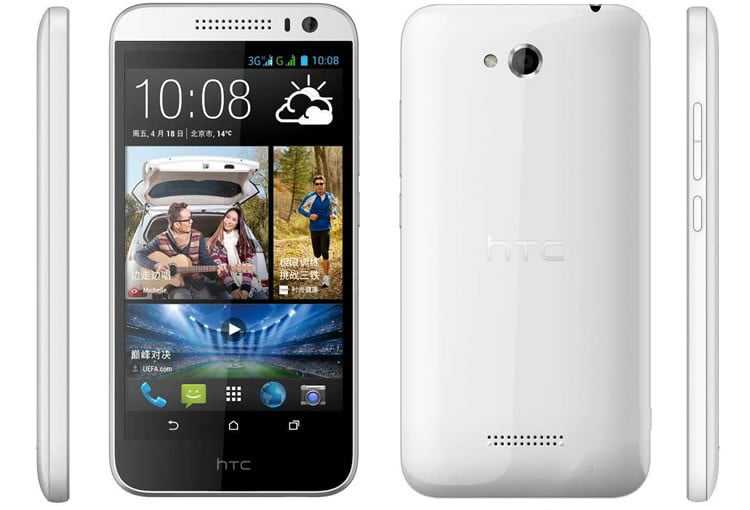 It has a very thick version of HTC's usual design. It has curved edges and the logo is located at the bottom of the screen.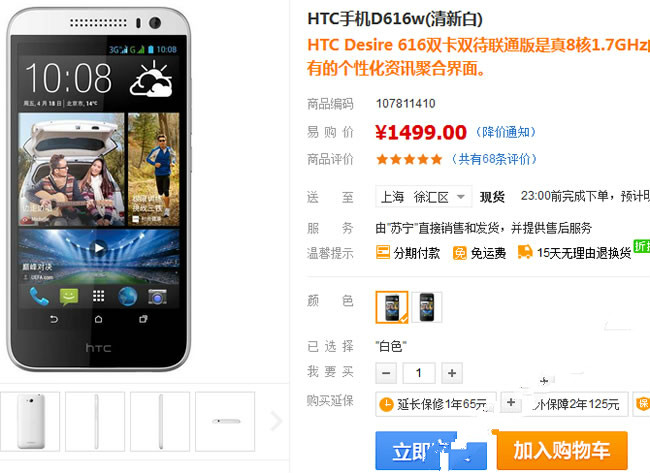 As for its specs, the HTC D616W sport a 5-inch 720p IPS display screen and a 2mp/8mp dual-camera. Its processor is the 1.7GHZ MT6592 octa-core chip, and it has 1GB RAM and 4GB ROM. It is powered by a 2000ma battery and its UI is built on the Android 4.2. Users can now cut video clips among other functions, and it supports WCDMA+GSM dual-SIM internet.