Xiaomi's CEO Leijung anouced that Xiaomi Mi4 Will Release On July 22th, and he posted a picture below: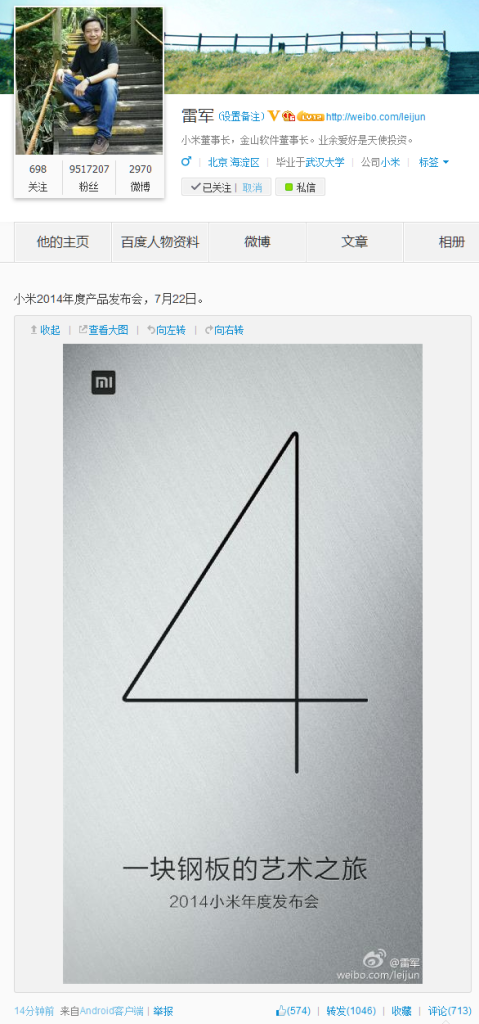 to show Mi 4 will  use steel or other metal material as middle frame. We are sure Xiaomi Mi4 will support 4G LTE and the rumor said it will be powered with Snapdragon 805 and 2K screen, but we are not sure.
According to the Weibo user Mi4 will be a slim phone with  "bezelless" design, the size of the screen would between 5.2″ to 5.4″, and would bepriced at 1999yuan ($320). Xiaomi Mi3s would be priced at 1499yuan ($240) with 5″ 1080p resolution screen and snapdragon 801.
Xiaomi Mi3's price might be drop to 1299yuan($208) after 22nd July the Mi4 launch event.