The Big Q Note Series came out at a time when cell phones have become more powerful with bigger display screens and octa-core processors.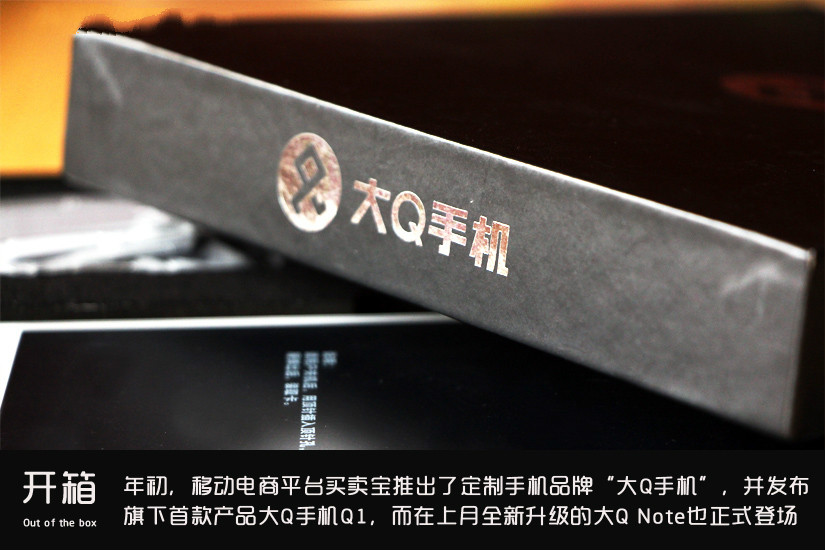 MMB first released the first of the Big Q series, the Q1 cell phone, at the beginning of the year. Last month, they followed it up with an enhanced version called the Big Q Note.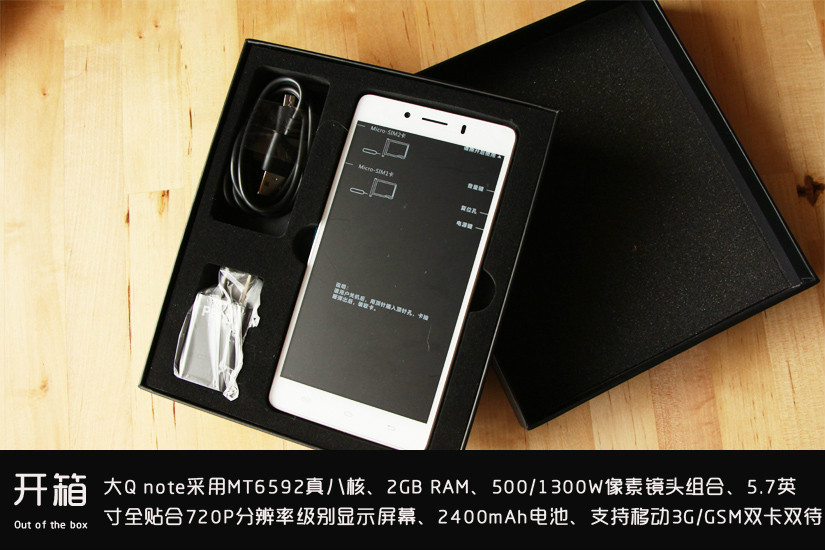 The Big Q Note uses the MT6592 octa-core processor, has 2GB RAM, a 5mp/13mp camera, and 5.7-inch display screen with a 720p resolution. It runs on a 2400mAh battery and supports China Mobile 3G/GSM dual-SIM internet.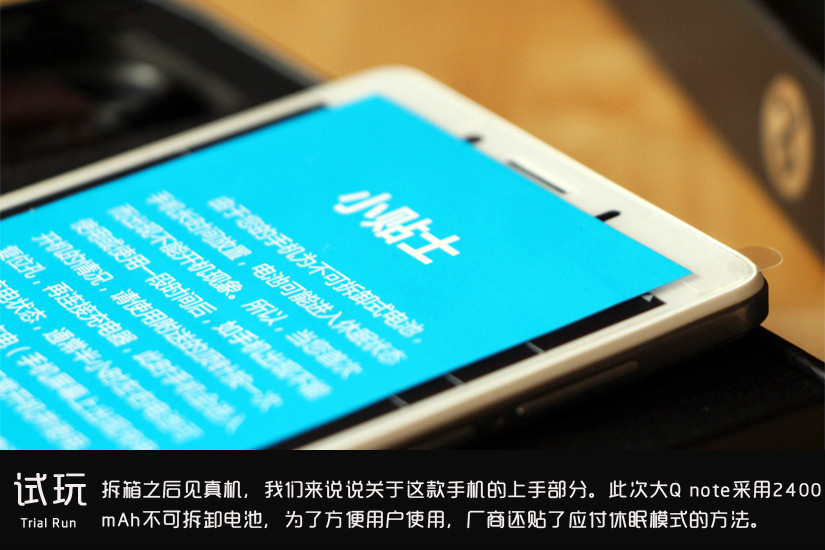 After opening the package, we will discuss the phone's parts. As stated before, the Big Q Note uses an 2400mAh undetachable battery. The manufacturers included instructions on how to access "Sleep" mode.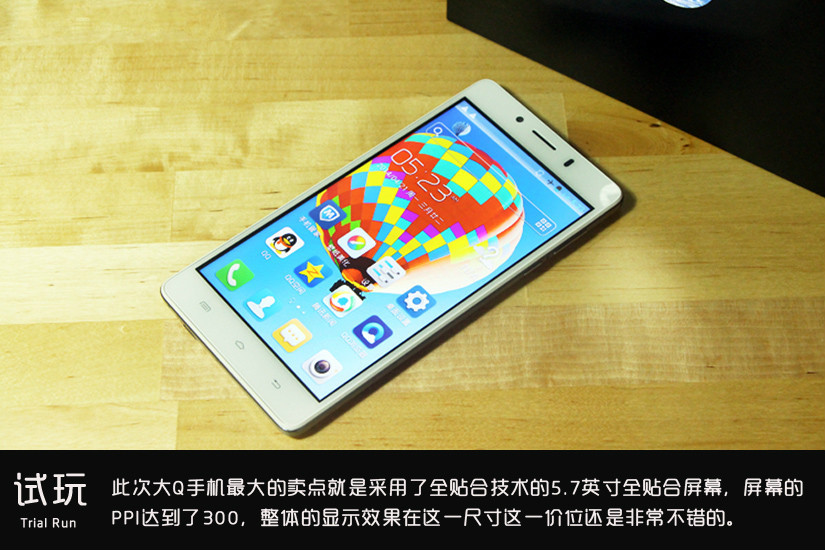 The biggest selling point for the Big Q Note is that it uses a 5.7-inch OGS display screen with 300ppi, which is pretty good.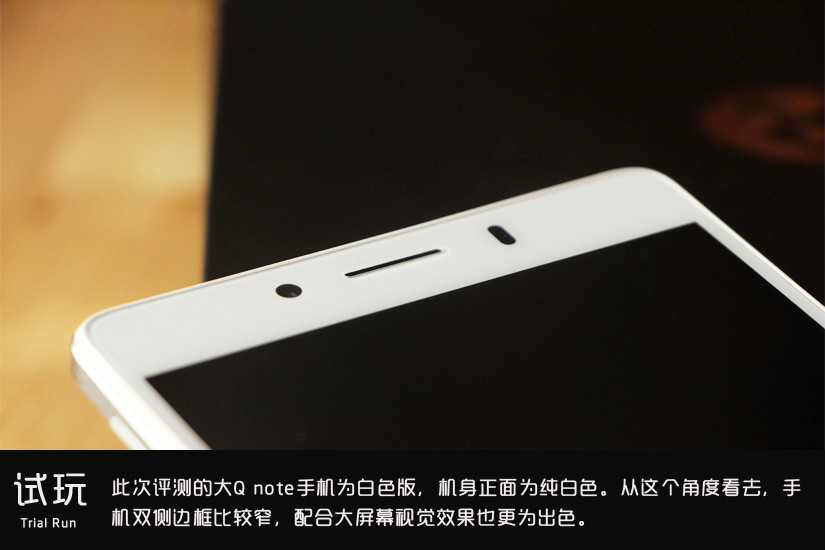 For this review, we're looking at the white version. From this angle, we can see that the sides of the phone are a bit narrower.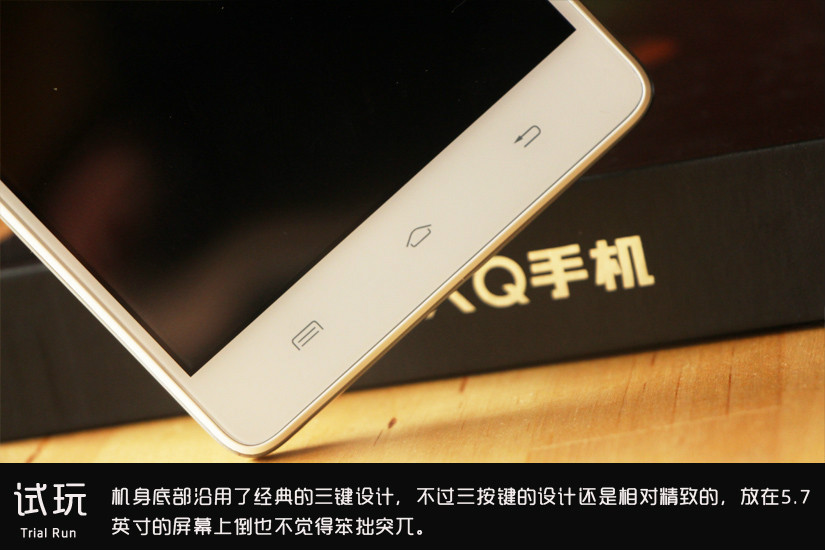 There are three buttons below the screen.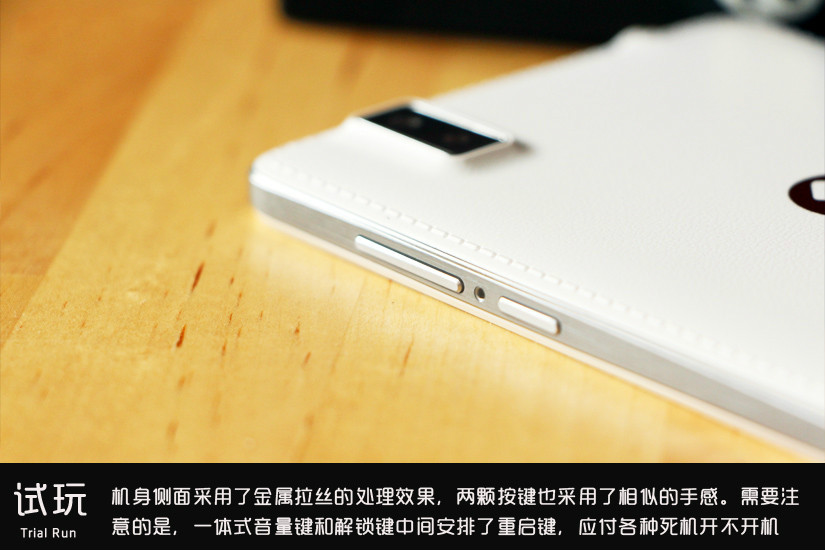 The lock and volume buttons are located on one side. Between both is the reset button which should be useful if the phone crashes.
The Big Q Note supports China Mobile 3G and GSM dual-SIM. The China Mobile 3G slot is located at the top while the GSM card slot is below it. Users should be careful when inserting their respective SIM cards.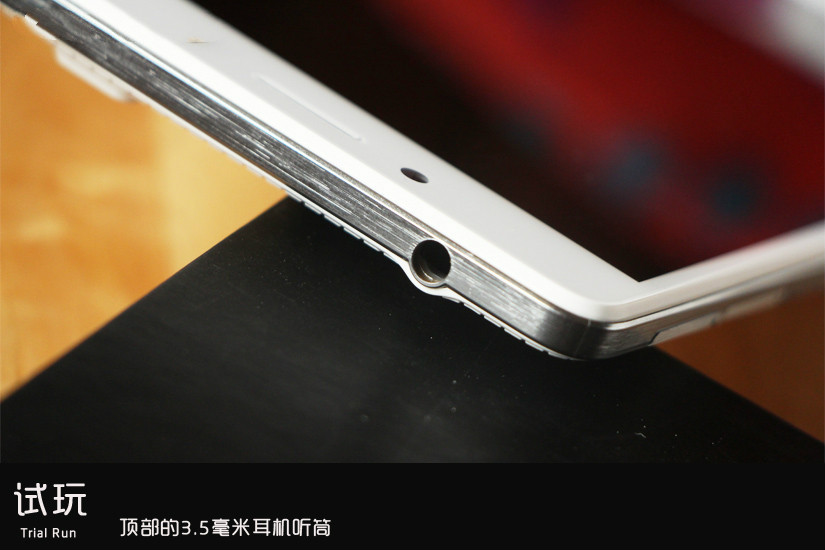 Located at the top is the port for the earphone receiver (3.5mm).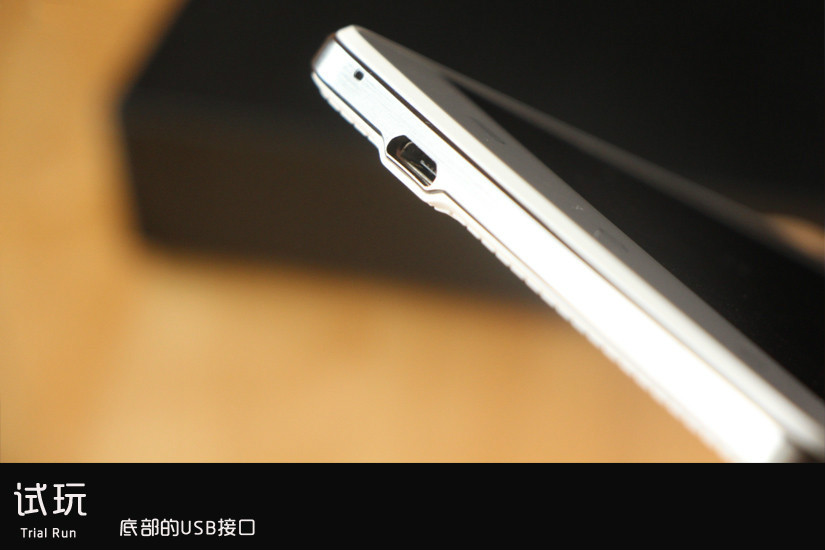 USB port at the bottom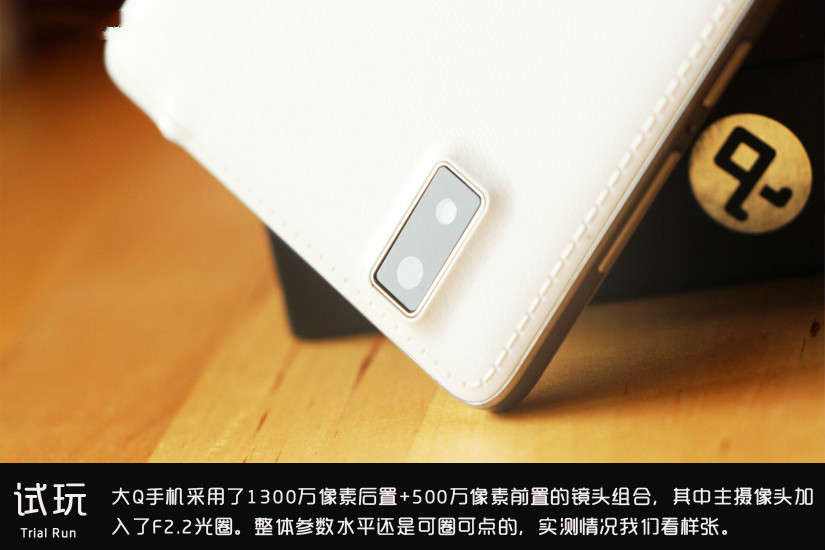 The Big Q phones sport a 5mp/13mp camera with a F2.2 aperture on the main camera. The photo resolution is not bad. We took a few photos using the Big Q Note which you will see later.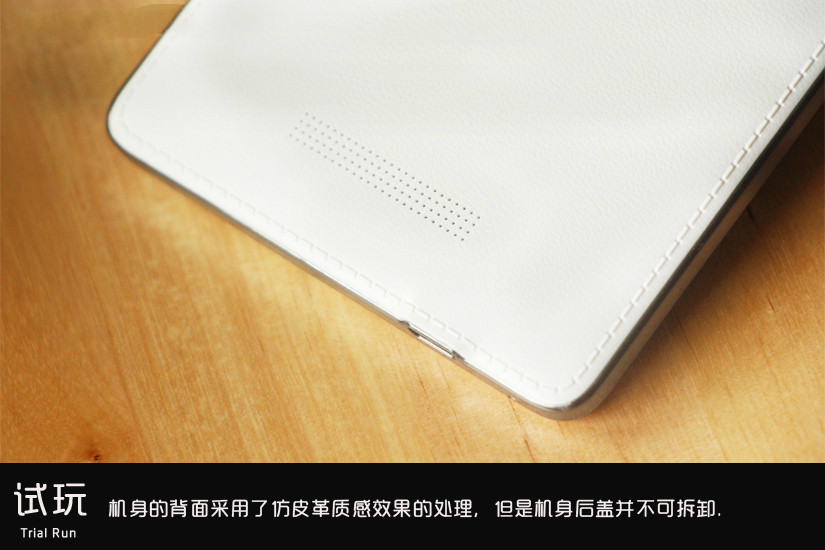 The back cover is undetachable.