The Big Q Note is here: Has a 5.7-inch screen
Earlier this year, the upper management of MMB announced that they will sell the Big Q Q+1, an octa-core edition of their Big Q phone. Recently, name was changed to the Big Q Note.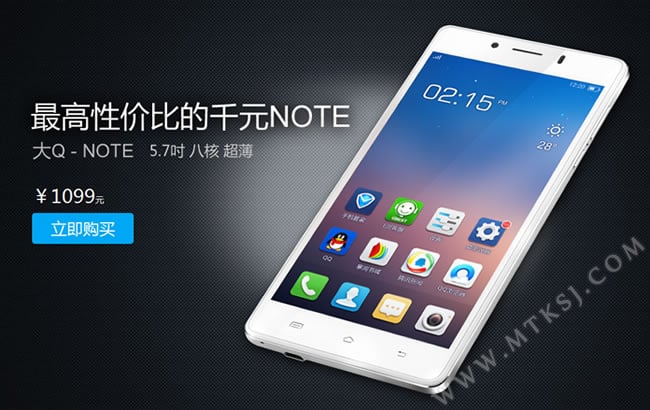 The Big Q Note almost looks exactly like the Big Q Q1. It's available in black and white. There's a SIM card slot and memory card slot on the left side. The on switch and volume button is on the right side. Its official measurements are 151x79x7.4mm.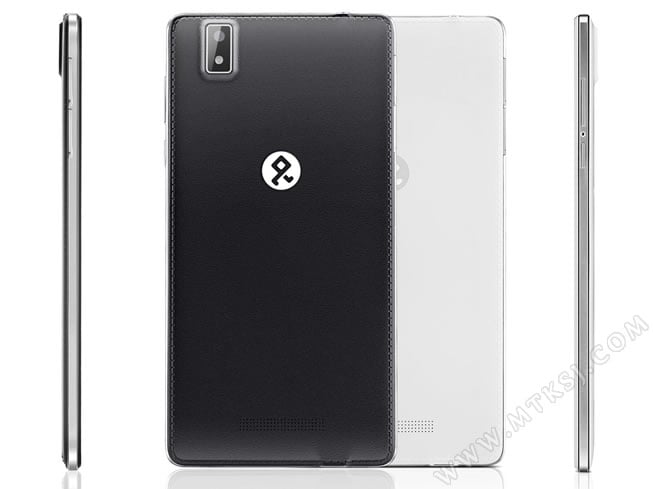 The reason why the Big Q Note is bigger than its predecessor is because of its 5.7-inch screen which has a 1280*720 resolution and uses IPS technology. It runs on the MT6592 octa-core chipset with a main frequency of 1.7GHz and 2GB RAM and 16 GB ROM. It also has a 5mP/13mP dual camera and a 2400mhA battery. Because of its design, the battery is undetachable. It also supports TD-SCDMA and GSM dual-mode internet, and uses the Android 4.2.
The Big Q Note can be bought at MMB.cn and Big Q's official website for 1099 RMB (175.71 USD).