Xiaomi Mi4 official lanuch
Xiaomi has finally introduced its newest phone, the Mi 4, to the world. Just as previous reports have said, the Mi 4 sports a 5-inch 1080p display screen, runs on the Snapdragon 801 quad-core processor, and has 3GB and 16GB or 64GB internal memory space. It is powered by a built-in 3080mAh battery and sports a 8mp/13mp camera.
The MIUI 6 will be launched on August 16.
We'll be posting news on the Mi 4's launch as it's happening.
Update: According to Xiaomi, the Mi 4 was first given the go signal on February 2013 and went through 6 prototypes for 18 months. It sports a metal frame and 304 stainless steel. It was made in 40 193-step procedures and processed in a CNC machine 8 times.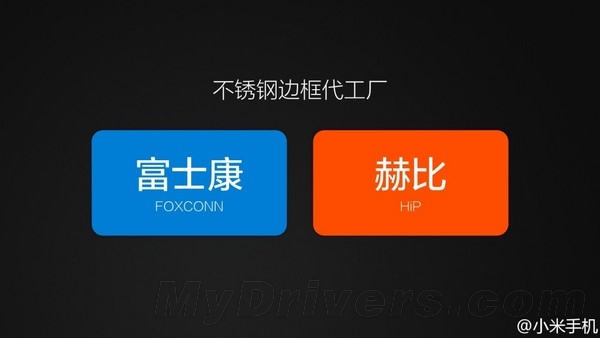 The metal frame of Xiaomi Mi4 will be manufactured at FOXCONN and HiP.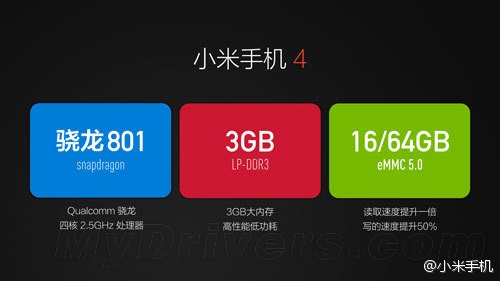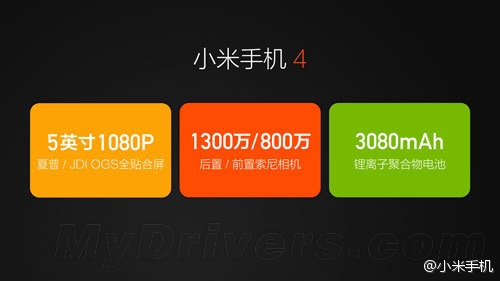 Xiaomi Mi4's specs:
– 5-inch Full HD (1920×1080 pixels) OGS IPS display screen made by JDI, 445 PPI
– Qualcomm Snapdragon 801 processor with 2.5GHz Quad-core CPU
– 800 Megapixel front facing camera/1300 Megapixel rear camera
-Lp-3GB DDR3 RAM, 16GB/64GB ROM(eMMC5.0)
-3080mAh battery