WICO takes on the ELIFE S5.5 with the very slim WICO C1
WICO, which is known for its iPhone 6 clones, will try to take the ELIFE S5.5's place as the slimmest cell phone there is with the upcoming WICO C1.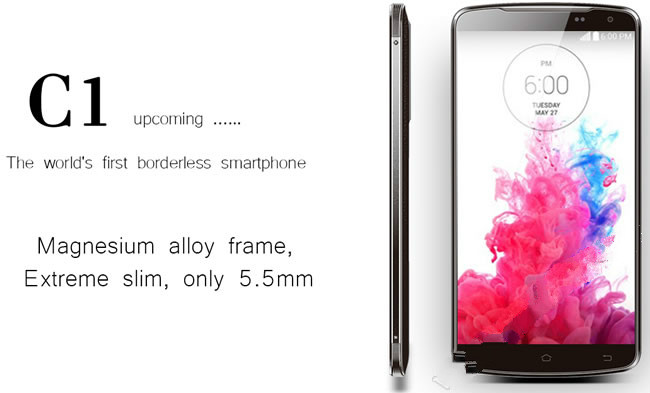 Official reports say that WICO C1 still sees design as their core selling point and will try to go for a very slim and "frameless" design. Indeed, the photo above shows that the frames are very narrow, however no precise measurements have been released. They are also not kidding about how slim the C1 is, measuring only 5.5mm thick. Despite the C1's very slim body, many would be surprised to find out that this phone is powered by a 3050mAh battery! If all these reports are not mistaken, then it is the only Chinese cell phone to have such a battery-slimness ratio.
The WICO C1 has a bigger display screen than the WICO S3 measuring 5.5 inches. It has a 1280 x 720 resolution. It also sports a 8mp/13mp dual-camera. It is expected to use a processor from MTK.