IUNI releases teaser poster for U3, hints that it will use a 2K screen
IUNI recently posted a poster on their official Weibo account teasing their follow-up to the IUNI U2, the IUNI U3.
The poster shows the Chinese character "显" (show) with the English word shown in the middle representing the line in the "曰"character. We can guess that the biggest highlight of the U3 must be its display screen (显示屏). It will most likely have 2k resolution.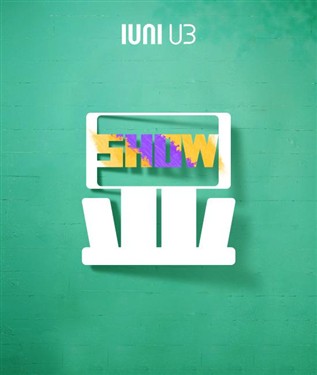 If it's true, then we won't need to make a lot of guesses about the screen's size. Unless it's more than 5.5 inches large, then there's no point to having 2K resolution. Furthermore, there's one little part of the poster that is worth mentioning. Look at how thin the horizontal lines in "曰" character. It looks like a frame of a cell phone placed horizontally. The narrower the frames of a phone's screen are, the higher the aspect ratio it will have. Does this mean that the U3 will have a very thin frame and high aspect ratio?
We'll only know when IUINI formally launches the U3.