Bong is confident amid competition by cheaper wristbands by Xiaomi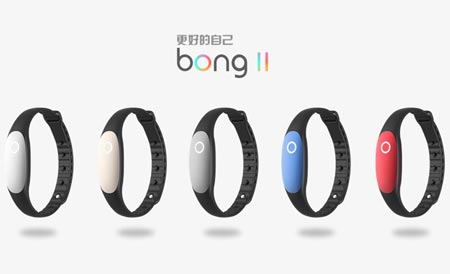 Despite the fact that the Xiaomi has also launched wristband similar to Bong's wristbands, the wristband manufacturer Bong is confident that its products will fare well in the market.
The founder of Bong, Gu Dayu recently said that the company has made the first ever smart wristbands that can monitor the exercise and sleeping behavior of the wearers. It has the longest battery life than the available similar products in the market.
Gu further said the Xiaomi offered wristbands have the same specs as the Bong's, which clearly demonstrate Bong's contribution to the market. Bong's wristbands are available at 699 yuan or US$114. Whereas the Xiaomi's wristbands are priced at only 79 yuans or US$12.80.
Why there is so much price difference between the Xiaomi and Bong's wristbands? the answer lies in the fact that the Xiaomi's wristbands are extension of its mobile phones whereas the Bong's wristbands are their main business.
For competing with the Xiaomi's wristband launch, the Bong introduced their new version of wristbands which are pirced at just 99 yuans or US$ 16.10. The new version has improved performance and experience of wearers in addition to extended battery life.
The new version will help the wearer to know if they spend more time sitting or not doing any physical activity.
Gu said, that Bong's wristbands are not geared towards health care, because we don't want to annoy users with negative health alerts which may cause inconvenience to the users.