Know all about Xiaomi Piston 2 earphones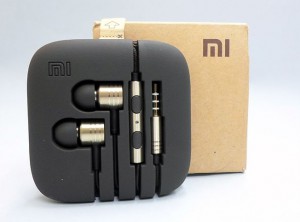 Know all about Xiaomi Piston 2 Earphones
We all know that listening to songs is the best method to de-stress ourselves. We all plug in our earphones while on the go, while taking break at office, lying down in bed before sleeping or just randomly at any time to listen to our favorite songs. Your mind will be refreshed, there will be a smile on your face and you'll simply say WOW when you hear a song on Xiaomi's Piston 2.
These earphones have been smartly priced at just $25 and if we talk about the quality of the sound, the looks, the features and the overall look of these earphones, we must say they are stunning.
Specifications:
Weight: 12g
Cable length: 1.2m
Sensitivity: 93db
Plug Type: 3.5mm (gold-plated)
Rated Power: 5-20mW
Frequency Range: 20-20000Hz
Design:
Xiaomi Piston 2 comes with an inline 3 button remote which can be used for media playback as well as handling phone calls. There is a Y built in the cable for easy access to ears and the controls are made of Aluminum. Cable is thin and is flexible. It is made of Beryllium alloy which is a hard material but is light in weight. Normally this material is quite expensive is used by top companies which produce high price earphones.
Xiaomi piston comes in a well-designed box and has 4 different ear plugs.
Sound:
Xiaomi Piston earphones have a double damping system. This means that it gives you pure sound by reducing the influence of reflections on the diaphragm. This unique damping system is the key behind the success of this earphone. You'll not be able to get this sound quality in any other earphones priced in this range. Apart from music beats, if you are on a call, you'll find the voice to be crystal clear. It has a 3.5 mm jack which is gold plated and can work with your Android and iPhone both.
Xiaomi Piston 2 is available for $15 in China and has been priced at $25 for international market.