Learn how to root your Xiaomi Mi3 smartphone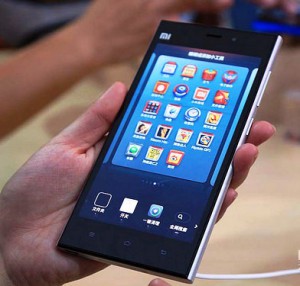 We have a good news for those who always to root their mobile phones. Yes, you guessed it right – your Xiaomi Mi3 can also be rooted. We have listed the steps which can follow to root your Xiaomi Mi3 easily.
These steps are for the snapdragon variant of Mi3 which is available globally.
Before you proceed, we want to inform you that rooting your phone will not erase the data on your handset, but we still recommend you to take a backup of your data before proceeding just to be on the safer side.
Upgrade your Mi3 to the latest version of MIUI. Download the root package and save it in your phone storage.
Now go to settings on your Mi 3 phone and choose 'about Phone'. Click the 'System Updates option' over here. By this your phone will check for any new updates.
Once done, go to the menu and choose 'Select update package'. Now, select the root package that you had downloaded. This will start the update.
Phone will automatically be rebooted, once the update has been completed.
After the phone has rebooted, go to the 'security app' and select the permission option.
Over here, click on 'root permission' option and you are all set to use your phone.
Just below the root permission option, you can grant root access to all your apps by clicking on 'Manage root permissions'. You can also take back the access from any particular app by 'Manage root permissions' option.
In the above steps you have seen how you can root your Xiaomi Mi3. Please note that this process is only for the snapdragon variant of Mi3 and we did not lost any data while rooting our phone.