Xiaomi's flash sale creates a black market of Mi 3 smartphones in India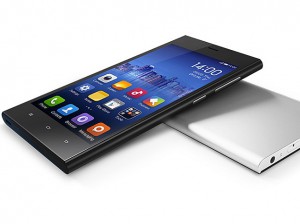 Thinking about which phone to buy can be a tough decision to make but buying a phone after finalizing is not at all tough. Unfortunately, this is not the case in India where people are crazy to buy a Xiaomi Mi 3 smartphone.
Xiaomi has launched Mi 3 in India through an e-commerce website named Flipkart and their idea of flash sale has been a great hit. So great that a total of 55,000 units have been sold in mere few seconds. More than 6000,000 users had registered to buy these limited number of Xiaomi smartphones.
This flash sale situation has created – what we call a kind of black market of Xiaomi Mi 3 in India. It has been found that Xiaomi Mi 3 phones are being re-sold on other e-commerce sites like eBay, OLX and Quikr at a cost ranging from Rs. 16,500 to Rs. 30,000. Many other Indian sites are conducting auctions to sell Xiaomi Mi 3 at a higher price.
Mr. Manu Jain, GM Xiaomi India has said that the company has made some changes in the sales policy of Xiaomi Mi 3 on Flipkart, where a buyer can only get 1 phone. Xiaomi said that these flash sales are the best way to do business in India.
According to the Flipkart stats, the first flash sale of Xiaomi Mi 3 on their website lasted for less than 40 minutes, second sale lasted for 2 seconds and the third sale lasted for 5 seconds. The most recent one, fourth sale lasted for just 2.4 seconds. Whatever it may be, Xiaomi has shown that they can compete with Apple and Samsung in all countries of the world and India has become one of their good sales market.