OPPO launches its Rapid Charging Power Bank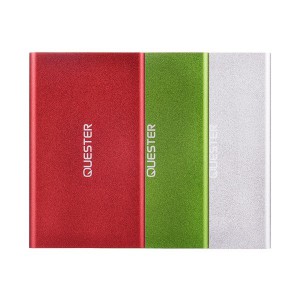 Power banks are becoming more and more common these days and why not after all it is a great piece of technology. There are many power banks available in the market with different battery capacities and with the increase of smartphones, a power bank has become an essential thing to be owned.
Looking at the growing market of power banks, OPPO has launched its own power bank. OPPO power bank is very light in weight as it is made up of aluminum body. A thickness of just 8.9 mm makes it super slim and easy to carry. OPPO portable power bank charger has been launched at a price of $29.
One drawback which we noticed in the latest OPPO power bank charger is that it has a battery of 4000mah. Well, this might be a bit low as compared to its price but OPPO quality cannot be questioned. One thing which needs a special attention is that this OPPO power bank can charge your phone rapidly and is compatible with phones like OPPO Find 5, Find 7, N1, R819 as well as other phones of Xiaomi, Huawei etc. According to the company claims, it can charge your phone to 75% in just 30 minutes and full charge in average 2 hours.
OPPO power bank chargers are available in multi-color options of Pink, Green and Silver. They can be purchased from OPPO Mart website.