OPPO Smart Lens accessories that make your phone becoming DSLR camera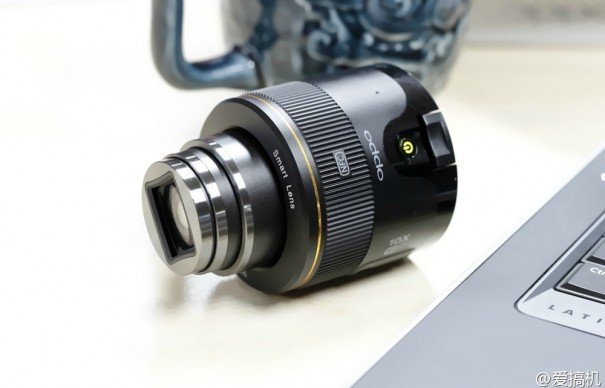 While for now, we have a Sony that offers the lens as an accessories for your phone, Sony is not alone anymore since OPPO is also offers the same accessories.

OPPO Smart Lens will turn your smartphone into a DSLR camera. You can attach those lens to your phone and the phone will becoming powerfull camera that can be 10X optical zoom.
OPPO Smart Lens will connect via NFC, and the user can be use the phone as a view finder. This lens has 16 megapixel camera sensor with 10X optical zoom and image stabilization capabilities. This accessories is also has WiFi connectivity for copying or moving files to computer or cloud storage, or also uses microSD.
Unfortunately, there is no information about the price tag and release date about this accessories but this lens will be available in the near future.