Xiaomi Mi4 to be launched in India by Year end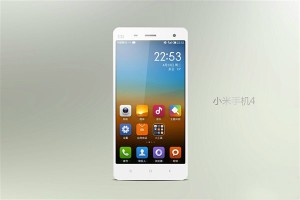 After the great success of its Mi3, Xiaomi aka Apple of China is ready to challenge iPhone 6 and Samsung Galaxy S5 with its new Xiaomi Mi4. Lei Jun, the CEO and founder of the Xiaomi has already launched Mi4 in China. The Vice President of this China based giant, recently revealed that this new smartphone will hit the Indian market by the end of 2014. The reasonable cost and quality features of the Xiaomi Mi4 are sure to grab a large share of the Indian smartphone market.
The device has a 5-inch screen with full high definition display, 1920*1080 screen resolution, Qualcomm Snapdragon 2.5 GHz 801 processor, 4.4.3 version of android and 3GB RAM. Xiaomi Mi4 is equipped with an accelerometer, proximity sensor, barometer, gyroscope and compass. In spite of having these remarkable features, it is only priced at $320-325. The device is cheaper than most of the Apple's iPhones.
The biggest anticipated release of 2014 in the smartphone market is Apple's iPhone 6. But this time Apple will find tough competition in Indian and other Asian markets due to Xiaomi.
Asian smartphone market has become sound by a new entrant, Meizu. Meizu MX4 is priced at $320 and has almost same features as that Xiaomi Mi4. Meizu has not talked about their plans of entering India yet.
The Wall Street Journal has quoted that Xiaomi, meaning "Little Rice" has already grown. The company has taken 14% of China's smartphone market. Statistics reports of a market research have revealed that Xiaomi has surpassed Samsung's shipments for the first time in China. This gives us an idea that Xiaomi surely has a long way to go.