Huawei's Ascend Mate 7 to be launched on 7 September 2014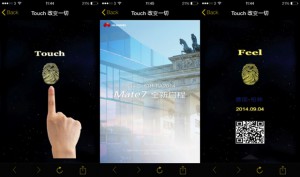 Huwei is ready to launch its new smartphone named Ascend Mate 7 on the 7th of September 2014 as per an official statement from the company.
Ascaned Mate 7 will be launched with some delighted versions of applications and hardware at a reasonable price. This smartphone has some good security feature for protecting a user's personal data or privacy.
This product involves the feature of bio-medical security access. Users can lock their phones by their fingerprint ad he will be the only one to get an access by unlocking the phone. So "No worry" feature is also included which is helpful if your phone is stolen.
The phone boasts a 6 inch QHD or FHD display performing wonderful operations at a high speed due to its octa-core processor. Though this works on company's own high speed Kirin 920, octa core processor may have capability to take a user to extremely new height of technology. Now, undoubtedly we can assumes that it has a higher next generations technology compatibility such as 4G, 5G, high speed data access, high performance new application experience, large storage space, huge inbuilt memory.
This smartphone also has an upgraded front camera with a resolution value of 5MP. It contains a 13MP rear camera which can be good for photography. It has been said that it will run on an Android KITKAT OS.
Huwei doesn't want to be left behind in the smartphone race. Let's see an octa core processor will help the new phone – Ascend Mate 7.