BOOM! Redmi 1S launched in India for just 100$
Xiaomi already shook Indian market by it's recently released flagship MI3, now aiming to lead Indian mid range market it introduced their second phone Redmi 1s for a jaw dropping price of just $100, yes you read that right Xiaomi are just creating waves in Indian market and this phone will also be sold through flipkart and it's strategic flash sales as in case of MI3. Registration for flash sales opens today and it will be retailed on September 2nd.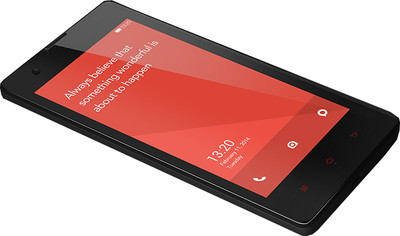 The Redmi 1S is a dual-SIM.The phone's 4.7-inch display has a 1280×720 resolution and comes with an 8 megapixel rear camera and a 1.6 megapixel front camera. The phone is equipped with quad-core 1.6GHz Qualcomm Snapdragon 400 MSM8228 processor coupled with Aderno 305GPU.
The phone has 1GB RAM and an has an internal memory of 8GB with option to expand via microSD card up to 64GB. It is packed with a 2000mAh battery.