ZTE launches unlocked Nubia 5S mini in USA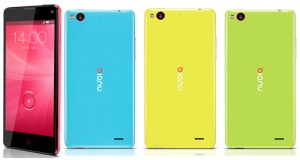 ZTE has launched the Nubia 5S Mini in the USA and that too unlocked, so that users do not have to seek the help of any specific carrier to enjoy this phone. The handset will be available for preoder online at Amazon.com for an affordable price of $279.99. For a mid range device, the Nubia 5S Mini is pretty well equipped. It sports a sophisticated camera – 13 MP rear and 5 MP front and is powered by the Qualcomm Snapdragon Quad Core processor. Other features of the phone include 4.7 inch 720p IGZO display, 2GB RAM, 16GB of internal memory and a 2000 mAh battery. It supports connectivity feature like $G LTE, Bluetooth, WiFi and GPS.
Chairman and CEO of ZTE USA, Lixin Cheng talked about the faith that ZTE places in its products and its capability of delivering LTE devices which is proved by the fact that the device is being sold unlocked in the USA.It is currently available on Amazon.com in white colour.The Nubia 5S mini is a slightly different version of the 5S mini launched in China last year and comes with a newer version of android and a different chip set.
The official website, zteusa.com, reports that the 5 megapixel front facing camera delivers perfect selfies. The phone is enabled with softwares that control the camera's white balance, lighting and focus. This android smartphone is a treat for the click-crazy consumers and provides a budget friendly option for clicking and sharing pictures in the go.