Mozilla and Intex launch the cheapest smartphone – Cloud FX in India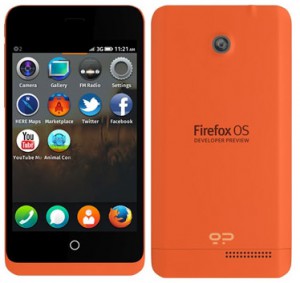 Mozilla, known for the Firefox browser, entered the Indian smartphone market with its 'super' low cost smartphone, Cloud FX, priced at a mere $33 ( INR 1999). The company partnered with Indian company Intex, for the manufacture of these handsets which are being sold online at India's largest e-marketplace, Snapdeal.
The phone runs on Mozilla's Firefox operating system and users can download games and other content from its own application store, as told Jane Hsu, Mozilla's Taipei-based Director of product marketing. This would also warm the market up towards the mobile version of their web browser, Firefox.
The Cloud FX has a 3.5-inch with a 320×480-pixel capacitive HVGA display. It is powered by a 1 GHz Spreadtrum processor and sports a 2-megapixel camera. It has a 1250 mAh battery which gives it 4 hours of talk time and 200 hours of standby time. It runs the web apps through HTML5 which consumes lesser memory. The phone comes preloaded with Facebook and Twitter. However, WhatsApp can be obtained through a third-party app source. Experts have considered this to be a case of 'App-gap' which translates as the lack of applications on cheaper smartphones as compared to those based on Android systems.
Success of the phone would be tug of war between the low price and low end features. However, Mozilla has aimed to target the first-time smartphone buyers who are intimidated by high costs and advanced features of other smartphones. The Cloud FX aims to be a low cost source of internet in everyone's pocket, especially those who do not have access to computers.
Let us see if Mozilla partners with some Chinese mobile manufacturer to launch its phones in China. But till now there has been no news of Mozilla OS smartphones coming to China.