Google Sends Invites for September 15 India Event
Google has sent invitations for an event which is held on September 15 in India. The  invite says block your date "More details closer to the date!", This event could most likely open curtains for Android One smartphones.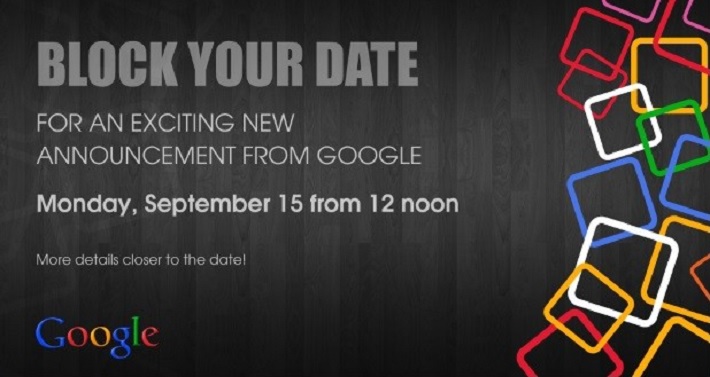 The Android One project which is creating lot of  hype with its X-factor of producing low budget phones which costs around 100$, by the time of its arrival, Google are planned to spend around Rs 100 crore for the advertising for this initiative.
The  moto of  Google is to get Android smartphones to people of emerging markets. The project was unveiled in June.  It is said to start it's  journey in India and will expand into other territories.
Coming to spec sheet these phones may carry around 4.3-4.7 inch display, a Quad-core processor coupled with at least 1GB of RAM and a better battery. These phone are built up with stock android to give you nexus like experience and with v4.4 and will get at least 1 major update for sure.
Last week reports claimed that Micromax, Karbonn, and Spice may launch the first Android One handsets in India this September. So likely Google is going to release it's first Android phone under this project.