TENNA document confirms ZTE android smartwatch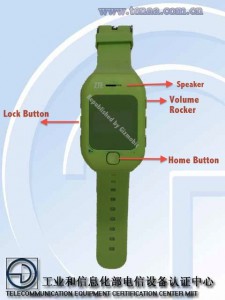 There is a rush going on in the global smartwatch market. Everyone is stepping in at a tremendous speed in this new market. Whether it is some well established name like Samsung or it is China based giant like Xiaomi. ZTE is also following the footsteps of Xiaomi in this smart era. ZTE is a China based multinational telecommunication equipments and Systems Company. ZTE has won the trust of consumers by launching some exceptionally amazing smartphones with economical price in the market. The company never shirk away from trying hands into something new and making that new technology available to the users. This time the new member in the ZTE family is a smartwatch.
Recently it has been revealed from a document of TENAA that ZTE is geared up with a brand new android wearable. This new smartwatch will be the first attempt in this domain of wearable technology by ZTE.  The first look of this smartwatch has signalled the competitors with a real threat. ZTE have not shared any word with the media people about this new device. This time ZTE has some real competitors in the market of smart wearable like LG, Motorola and Samsung.
Rumours are there that this new android smartwatch from ZTE will be somewhat similar to the Omate smartwatch. People are also expecting some extraordinary and over the top features from this smartwatch. There is a possibility that this new smartwatch will have call features in it.
Still there is no revelation about the specifications of the ZTE smartwatch, but the first shufti is enough for users to consider the smartwatch to be a durable and reliable smartwatch.