Xiaomi Mi4 in 64GB variant is now available in China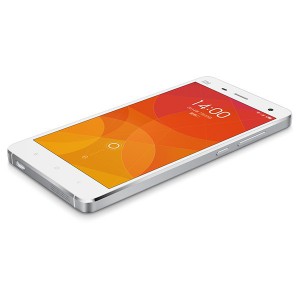 After recording huge sales of Xiaomi Mi4 16GB variant, Xiaomi has finally made their 64GB variant available in China.
Now you don't have to get irritated with the limited memory of your phone. Just go and grab Xiaomi's new device. Because the time has reached when we can add any stuff in our smartphones without bothering about the memory of the phone. Xiaomi has made this big option available to the consumers with the new variant of Xiaomi Mi 4. Xiaomi is launching the new devices back to back and the surprisingly they are getting tremendous response from the users. Chinese consumers will now be able to enjoy the large gift from the Xiaomi, i.e., the phone with the large memory. Xiaomi has launched Xiaomi 64 GB variant of Mi 4 for sale in the Chinese market.  People of China are really excited about this release as they have been waiting for this grand launch for a long time.
Xiaomi Mi 4 is available in two variants. These two variants differ basically in their memory storage. The original Mi 4 which was launched prior to this 64 GB variant was available with 16 GB internal memory. But the major issue with that 16 GB Mi 4 was the absence of micro SD slot. But this hurdle was easily prevailed over by Xiaomi with new 64 GB variant. The extensive memory will allow the users to click as many pictures they want, download as many apps and games they want. The 64 GB Mi 4 supports only 3G set of connections.
Xiaomi has made user available with wide variety of options as far as memory is concerned. So what are you waiting for, go, buy 64 GB Mi4 and capture all the cheerful moments of your loved ones in just one click.