ASUS unveils its Android Wear ZenWatch at IFA 2014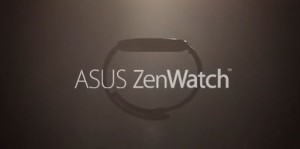 ASUS has finally unveiled its Android wear Zen Watch at IFA, Berlin and they have priced it at just $250 which makes it cheaper that many other available smartwatches.
The news has been revealed by the CEO of the company, Jerry Shen. This new smartwatch, ZenWatch, is an Android based wearable and claimed to be the cheapest smartwatch available in the market. The company has set the price of ZenWatch at $250. Earlier rumours suggested it to cost at $200.
The craze of android wearable is spreading amongst all the nations like a viral fever. The youth is very much interested in this new technology and are considering it to be a cool gadget for them. No company is shirking away from participating in the race of new android wearable. The name of new participant in this race is Asus.
Analysts of smartphone market are predicting it to be a highly economical and tough competition of LG G Watch and Pebble Steel. There are other sound competitors of the ZenWatch in the market like Samsung, Apple, etc. But this tag of cheapest smartwatch is definitely going to help Zenwatch to capture a major share of the smartwatch market. Reports suggest that the smartwatch will be available in the US market around the month of October.