Google to add GPS feature in their Android Smartwatches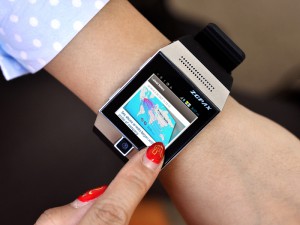 Google has a lot of updates slated in its Android wear software which will be released by the end of 2014. Google's Director of Android Wear, Mr David Singleton, said that the wearable android devices would support thousands of the nearly 1 million programs on Play Store. These apps could be downloaded by the users on to their Android Wear.
Google also has several updates in store for Android Wear like its ability to be paired with a Bluetooth headset. GPS feature will also be enabled in these watches so that one can track their fitness sessions by geolocation. Thus, if one is planning to go on a run then all they need to do is put a few songs in their watch which can be played through a Bluetooth headset and the run can be tracked by the GPS feature.
The market of wearables especially the smartwatch section is set to gain a lot of momentum. Already three devices in this range have been announced i.e. Moto 360 ($250), LG G Watch ($230) and Samsung's Gear Live ($200). Some companies are expected to launch new products in the wearable range at the IFA trade show in Berlin. Even Apple might reveal a wearable device at the launch of the latest iPhone on 9th September. The market of wearables is still in its nascent stage and there is loads of scope for new products, new technologies and new platforms in this arena. Only time will tell, how many mobile phone manufacturers will find this a lucrative investment and would launch new android enabled wearable products.