Unboxing: ASUS Zenfone 5 purple edition
Below the speaker is ASUS' logo. The screen is covered by Gorilla 3 glass which has great scratch resistance and texture.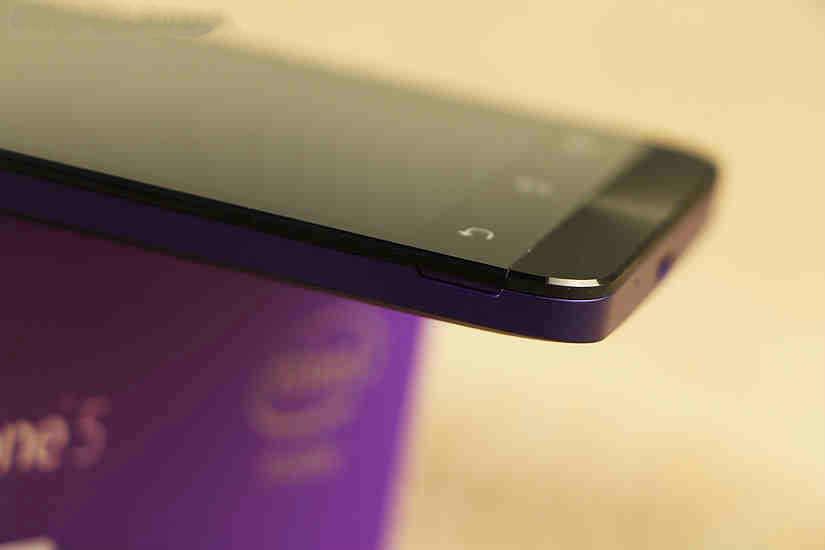 At the bottom of the phone is an opening that could be used to detach the rear case. However, since the battery is undetachable, users can only change the SIM and TF cards when opening the rear case.
At the bottom of the phone is the USB port for recharging and data transmission. The little hole beside it is a microphone.
The main buttons are located at the left side of the phone. The one on top is the power button while the one below is the volume switch.
The Zenfone 5 uses a processor from Intel. At the bottom on the back of the phone is a "Intel Inside" tag. A lot of people must have rejoiced when they saw this.