Meizu to soon launch a competitor of Xiaomi Redmi – Maybe Meizu MX4 Mini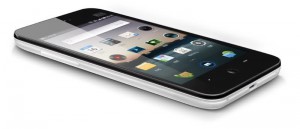 The smartphone market is all flooded with Chinese brands. These China based mobiles have proved their potential in the global market. Everyday there is some new smartphone in the market. The competition has increased like anything. Xiaomi is one of the leading smartphone makers from China.  Meizu is also one of the potential companies from China in smartphone domain. Meziu and Xiaomi are at a tough face off competition. This competition has now taken a shape of comments and words. These word fights have given important and interesting news to users. This news is about the Meizu's future brand new mid-range series of phone.
The China based player, Meizu have already released Meizu MX4 in the market. The phone has accepted well by the users because of its premium features. But the company has promised its fan that they will release at least four android smartphones in the year. But till now only one has been launched. People are eagerly waiting for the rest. Rumours are there that Meizu is all set to release its next sensational phone, Meizu MX4 Pro. This will be the most amazing flagship smartphone from the Meizu.
The higher officials of Meizu have recently posted on Chinese website, Weibo, about a device which is low-price range smartphone. They have given a clue that the work for this device is at its pace. This device is anticipated to be a a competition to popular Xiaomi Redmi range. The device is anticipated to be the Meizu MX4 Mini. The device is expected to be a dual Sim phone.
It will be very interesting to see the fight of Meizu MX4 mini vs Xiaomi Redmi.