Rumor: Meizu MX4 will Launch 3 edition, Supporting fingerprint identification
by Shine Wong May 12, 2014 7:55 pm0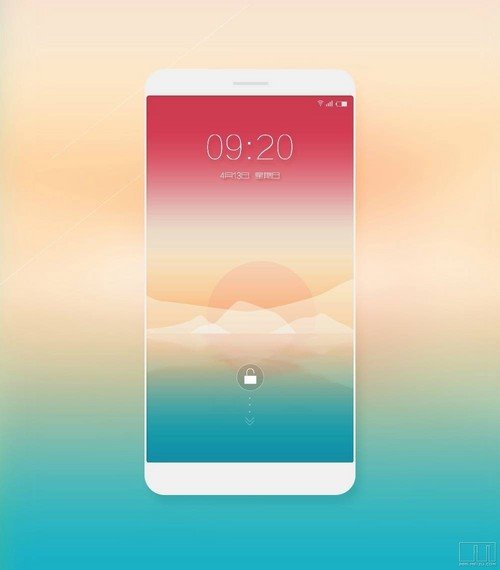 The long-time-no-information Meizu MX4 has come out again, some domestic news revealed Meizu MX4 will have 3 editions, the MX4 flagship, Meizu MX4 standard, Meizu MX4 mini, they are for different customers and the flagship type will add fingerprint identification feature.
The rumor is heard earlier that Meizu MX4 will have multiple editions. According to Meizu Boss J.Wong revealed in its official discussion, the Meizu new generation Meizu MX4 will launch editions including Pro, Mini and Uni. The MX4G Uni is considered as the customized edition for China Unicom. So the newest information proved that Meizu has adjusted product strategy, Looks like Meizu is following the Samsung and HTC, pushing different editions for its main stream phones to cater different needs from customers.
The flagship sells at 2999 Yuan
Although the main specs of Meizu 's 3 edition of MX4 is still not clear, it is predicted to become similar as the Samsung S5 series, that is , flagship edition will host 2K resolution screen and stronger processor, and standard edition will has 1080P touch screen and main stream hardware, and the Mini edition will be supplied smaller touch screen and smarter dimension.
According to Meizu Boss's previous opinion, the MX4 's touch screen is 5.5 inch or so, the differentiation is the Meizu MX4 Pro edition ( the flagship edition now) will have 2560 x 1536 resolution screen , and supporting 4G network.. The price of them are certainly different, it is said the MX4 flagship edition, standard edition and mini edition will sell prices for 2999 Yuan, 2499 yuan and 1999 Yuan separately.
Or be out at August
For Samsung Galaxy S5 may be equipped Samsung Exynos 5430 processor, it is not excluded the Meizu MX4 flagship edition will introduce the same processor, and the fingerprint identification feature will glorify a bit. The standard and Mini edition of MX4 will use the Qualcomm Snapdragon series processor.
However, it is still not known when will Meizu MX4 3 types of new phone will bee released, but it is predicted that the phone is possibly coming out at August. Meanwhile because of 3 different figured edition of phones, Meizu may try to follow Samsung 's solution , firstly to launch 2499 Yuan standard edition, then the Mini edition and Flagship one. The latter can be released at 4th quarter to compete with rivals with developed technology.