ZTE says – it is all set to take on LG in American market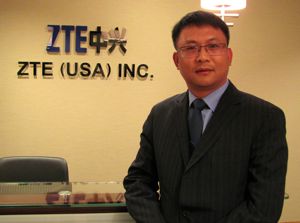 ZTE has massive plans in its head for grabbing the U.S. market. ZTE has openly challenged Xiaomi, the leading and most popular Chinese smartphone maker. According to Lixin Cheng, the CEO of ZTE U.S. operations, the company has a target of increasing the sale twice than before, this year. The next plan is to bypass and go one step ahead of LG. LG has been at number 3 position in U.S. market. ZTE wants to dethrone LG and wants to fetch that number three spot.
The current position of ZTE in smartphone market is a bit confused. ZTE says that they are just a step down than the LG, i.e. they are at number four in U.S. smartphone market. But the data and market analysis by ComScore data in July didn't include ZTE even in the top five positions. LG was at third position in this list. Reports suggests that ZTE is facing a dark phase in China as it has been removed from the top 5 smartphone companies of China. The CEO of US operations, Cheng mentioned that the ZTE has set up milestone by selling 10 million ZTE smartphones in the U.S. market during last year and now the company has aim to reach the target of 20 million. To achieve its goal, the company has planned to launch a diverse range of mixed range products, like ZTE cool, ZTE Nubia 5S Mini, etc.
A few months back, ZTE was thinking of increasing its advertising and marketing budget in the U.S. to $120 million. For this, the company has signed a deal with a well-known basketball team – Houston Rockets.