Xiaomi invests $25M in smartphone compatible health devices of iHealth Inc.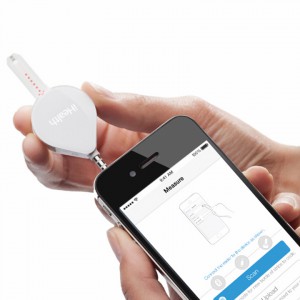 With changing time, it is becoming important for smartphone companies to explore something diverse and unique. This is the reason for enhanced interest of these companies towards smartphone compatible health devices. Health devices like heart rate monitors and glucose meters have already been started being explored by the companies. These are the advanced and modern technologies which is need of the hour.
The most famous and successful smart health device maker is iHealth Lab Inc. The company is very innovative and do a great amount of research in this field of smart healthcare devices. Now, the company have revealed that they have received and secured around $25 million as a venture investment from the China's leading smartphone maker, Xiaomi Ventures. Xiaomi has invested in the very first round of institutional funding. Xiaomi Ventures has made this great move a few days back only. The smart health device maker, iHealth, will be using this capital to amplify its global network. With this much amount of investment they can really advance their innovation. The company is anticipated to invest some capital also in sales and marketing resources.
Yi Liu, chairman of Andon Health Co. Ltd., the parent company of iHealth, said that this massive venture and collaboration is definitely going to facilitate the innovation at global level in the smart mobile healthcare category. He also mentioned that this venture will provide new directions and abilities to pick up the pace for growth.
The company has already proved its competence by launching wireless technologies like BP monitoring device and blood glucose measuring device.