Boway TL600 goes on sale; has 1.3GHz processor, 4.5-inch screen, and comes in different colors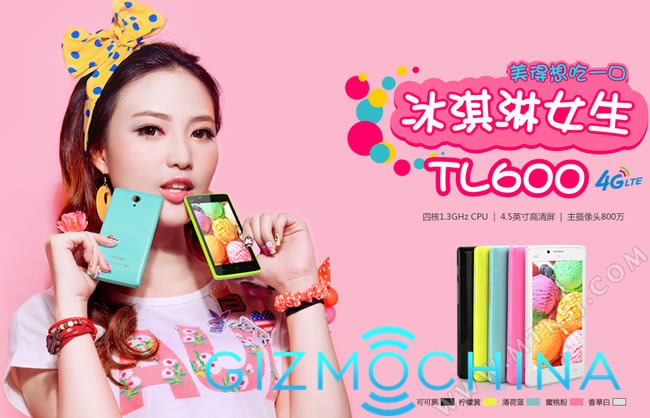 Most 4G Chinese cellphone brands are using processors from Qualcomm. Boway's newest phone, however, is using a 4G chipset from MTK.
The Boway TL600, otherwise known as the "Ice Cream Girl," as the name suggests, is targeted at female consumers and has gone on sale recently. This phone comes in many different colors like black, white, pink, green, and yellow. However, both ends of all the phones are silver.
The Boway TL600's specs are just so-so. It has a 1.3GHz quad-core processor from MTK (probably the MTK6582), a 4.5-inch screen with a 854 x 480 resolution, 512M RAM, 4G ROM, a 2mp/8mp dual-camera, an 1800mAh battery, and the Android 4.4 OS. It has support for China Mobile 4G/3G and GSM networks as well. This phone is quite affordable and has been reported to cost more than 600 RMB (97.86 USD).