Huawei Honor 6 Kirin 920 2GHz version will come with remote control center feature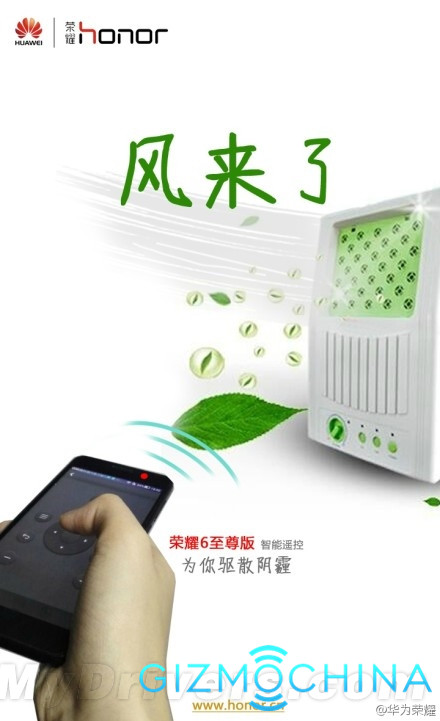 Tomorrow, Huawei will hold a launch event for its new products and besides its upcoming television set (made in cooperating with Ku), they will also introduce a new 4G phone. Its model number is Che1-CL20.
Last night, Huawei Honor's website posted a series of snapshots featuring what is purportedly the high-end version of the Huawei Honor 6. As the photos show, this phone has already received its network license. This phone was first announced during the Huawei Honor 6's launch and its biggest difference from the Honor 6 is that it uses the Kirin 920's high-frequency version with 2GHz.
Also, as its MIIT entry says, the Huawei Honor 6 high-end version still has a 5-inch 1080p screen, 3GB RAM (32GB ROM), 5mp/13mp dual-camera, a 3100mAh battery, and the Android 4.4 OS.