Lenovo A399 is a $65 Android phone with the Vibe UI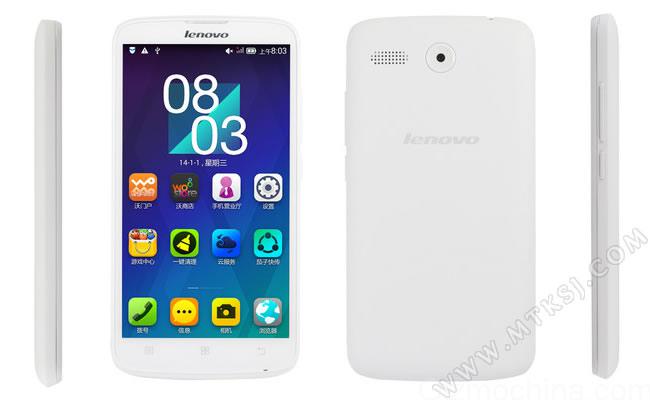 Over the past few months, Lenovo has been busy making their last releases of the year. One of them was the iPhone 5C clone, the Lenovo S60-t which sports a 5-inch 720p display screen and a quad-core processor. There is also the yellow Lenovo Lemon K3 for the entry-level market. Its CPU is the Qualcomm Snapdragon 410 quad-core processor and has 1GB RAM and 16GB ROM.
Lenovo has always had a lot of devices that cost several hundred RMB. In 2014 alone, Lenovo released several flagship devices that cost less than 1000 RMB (161.60 USD). Surprisingly, they released a low-priced 3G device at a time when 4G is all the rage. This phone is the Lenovo A399.
As a phone that costs less than 1000 RMB, do not expect it to have excellent specifications. One of the Lenovo A399's biggest selling points is its display screen. It sports a 5-inch FWVGA (854 x 480) display screen. As for its CPU, it uses the MTK MT6582M quad-core chip. Regarding memory, it has 512MB RAM and 4GB ROM. It is also powered by a 2000mAh battery and has a 2mp camera. Regarding connectivity, it supports WCDMA and GSM networks and is also a dual-SIM cell phone. This phone comes in black and white. The screen's frame is quite slim.
It is also worth pointing out that it uses its in-house operating system, the Vibe UI. This version is based on the Android 4.4. As a result, the Lenovo A399 is easier and simpler to use. Besides letting users search for apps more easily, it also has a pretty user interface.
An entry-level cell phone, the Lenovo A399 is a pretty cheap phone and only costs about $65. It is not a bad phone considering its price.
[socialpoll id="2237901″]