DOOV V1's specs leaked,another rotating camera phone from China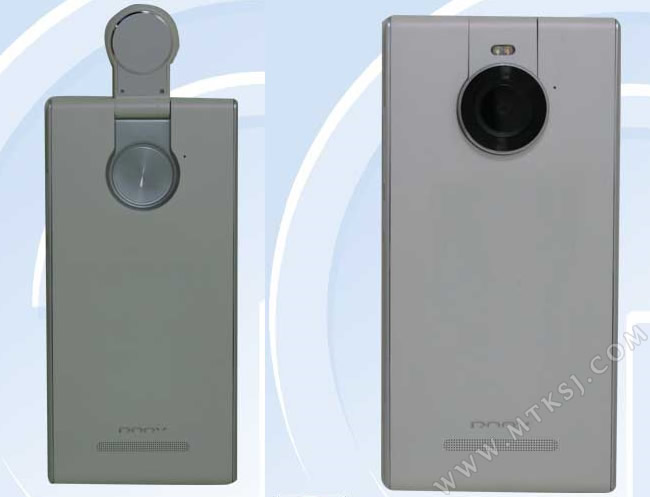 Two months since it was first announced, new details about famous Chinese video streaming website, Tudou, and DOOV Mobile's collaboration project, the Ni Ke Phone, have finally emerged.
Recently, a new cellphone from DOOV received its network license from the Ministry of Information and Industry Technology's website. Its model number is the DOOV V1. This phone comes with a rotating camera and which is exactly the same as the design of the upcoming DOOV Ni Ke phone which was leaked a while back, confirming that the DOOV V1 and the DOOV Ni Ke are one and the same.
You can see how the design of the camera in the MIIT photo of the V1 looks similar to the Ni Ke phone's design. Usually, the surface of the phone is aligned with the camera (the V1 has a thickness of 8.5mm). This camera can turn at 180 degrees which makes it easier for users to take selfies. Only the Tudou phone can have this design in China. According to the MIIT's website, it only has 13mp, but as a phone that specializes on taking videos and photos, it should have a better resolution. Could this be a special version? This also has dual-color LED lights.
As for its other specifications, the DOOV V1 as a 1.5GHz quad-processor (probably the MTK MT6732), 2G RAM, 16G ROM, a 5-inch HD screen, and support for TD-LTE, TD-SCDMA, and GSM.