Lenovo A808T-I released; is the low-end version of Lenovo Golden Warrior A8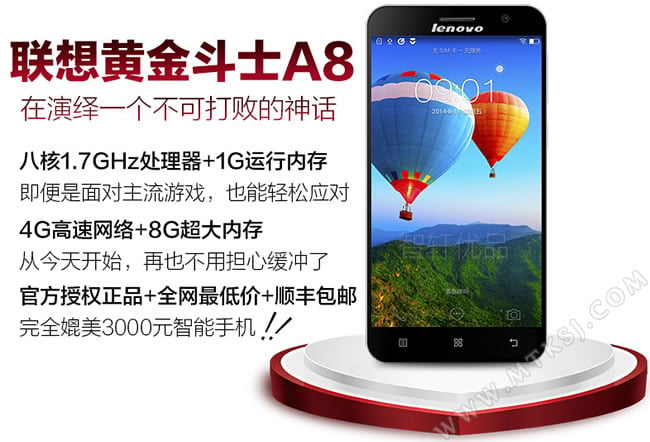 Recently, Lenovo released a low-end version of the Lenovo Golden Warrior A8. Its model number is "Lenovo A808T-i. This phone went on sale a few days ago.
       The original version had 2G RAM and 16GB ROM. This version saw its memory cut by half. As a result, the Lenovo A808T-I only has 1GB RAM and 8GB ROM. This is basically the main difference between the two.
The CPU, display screen, etc. have not changed. The Lenovo A808T-I still has the 1.7GHz MTK6592 octa-core chipset, a 5-inch IPS display screen with a 720p resolution, a 5mp/13mp dual-camera, a 2500mAh battery, and support for 4G, 3G, and GSM internet.
The Lenovo A808T-I costs at least 830 RMB (135.52 USD) in some stores while, at most, it costs about 900 RMB (146.95 USD).