The Coolpad Dashen F2 3G edition: Too cheap for Qualcomm?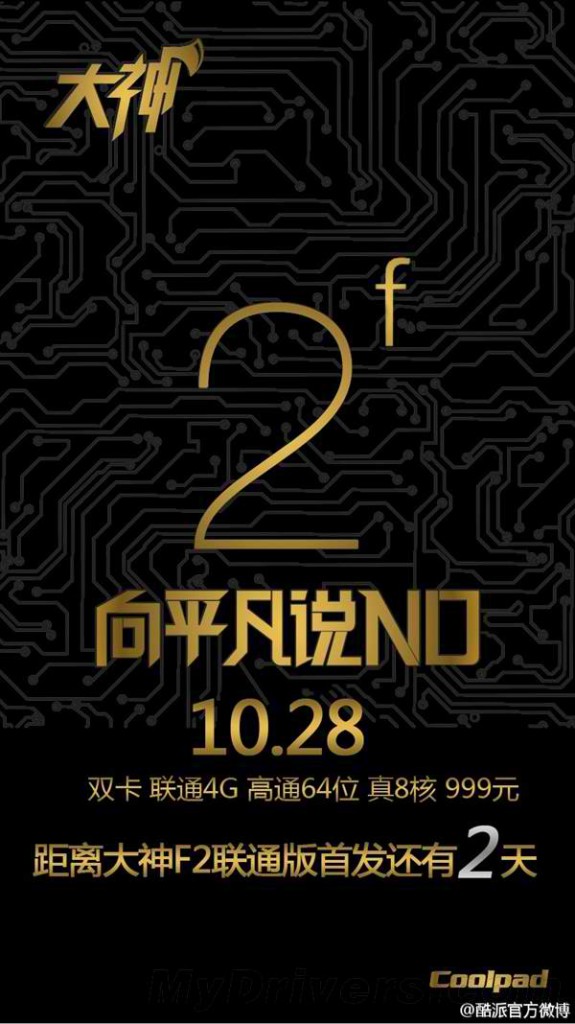 Coolpad recently released a promotional poster for the upcoming China Unicom version of the Coolpad Dashen F2 which is supposed to cost 999 RMB (163.29 USD) and have a 64-bit processor from Qualcomm. Although they will not mention what it is, they may not be happy about the way it will be released.
The Coolpad Dashen F2 uses the Snapdragon 615 64-bit SoC which is Qualcomm's mid-end cellphone SoC. The HTC D820 uses it and costs about 2000 RMB (326.90 USD). Considering the price of the Dashen F2, Qualcomm may think its price is too low.
According to reports, this phone has a 5.5-inch 720p display screen, 2GB RAM, a 13mp camera as well as support for dual-SIM cards. It goes on sale on October 28.