Meizu MX4 Pro's back cover leaked: much larger than Meizu MX4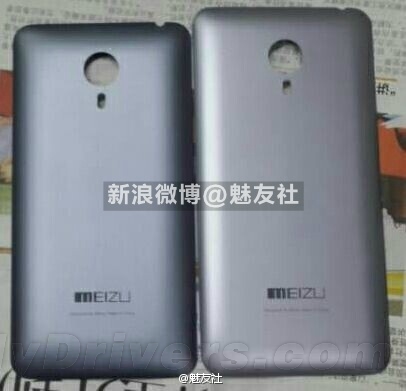 A lot of information about the Meizu MX4 Pro has already been revealed such as the fact that they will integrate the fingerprint sensor into the Home button. Now, a netizen leaked photos of what is purportedly the MX4 Pro's rear cover which seems bigger than the MX4's. There is also a difference in color. Both phones still sport a 5.5-inch screen, but the size of the phone has increased.
According to GFXBench, the Meizu MX4 Pro sports a 5.5-inch 2K screen (5660 x 1536) and has the Samsung Exynos 5 octa-core chipset (2GHz), Mali-T628MP6 GPU, 3GB RAM, 20.7mp camera, and the Android 4.4.4 OS.