Huawei Honor 6 Plus vs. Meizu MX4 Pro
Introduction
More and more Chinese companies are trying to make a splash in the smartphone industry today. They try to be different in certain aspects like design, specs, software implementations, some extra-ordinary features or some innovation, which can make a device stand out from the crowd. However, having in mind that Chinese smartphone market is as hectic as ever, all the manufacturers have something in common – flagship grade specs at the very attractive price.
Two of these devices include two very recently announced ones – the Meizu MX4 Pro and the Huawei Honor 6 Plus. They are both made having a demanding consumer in mind as they are able to offer top of the range specs and great design. Also, they both have a great built quality. We will try to decide which device is worth more of your attention.
Specs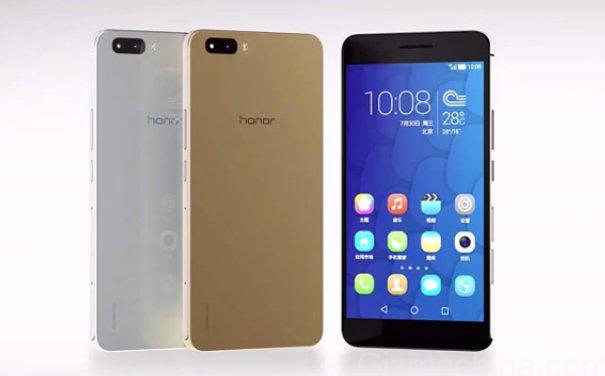 The new Huawei's flagship features include 5.5″ Full-HD display with the pixel density of 401 ppi, dimensions of 150.46 x 75.68 x 7.5mm (5.93 x 2.98 x 0.30 inches), weighs 165 g, home-made octal-core Kirin 925 processor, clocked at 1.8 GHz (1.80 GHz Quad-core Cortex-A15 & 1.31 GHz Quad-core Cortex-A7), Mali-T628 GPU, i3 Sensor Hub technology, 3 GB of RAM, 32 GB of storage, which can be further expanded via Micro SD card slot up to 128 GB, 3600 mAh battery and it can even work as a power bank to charge other devices,dual-camera setup on the back with dual 8mpx sensors, which are able to produce 13 mpx pictures, 5 mpx front facing snapper. Moreover, it has a dual SIM card slot (the second SIM slot accepts nano-SIM cards and it doubles as a micro SD card slot), Bluetooth 4.0, OTG function, infrared port, NFC support and LTE support.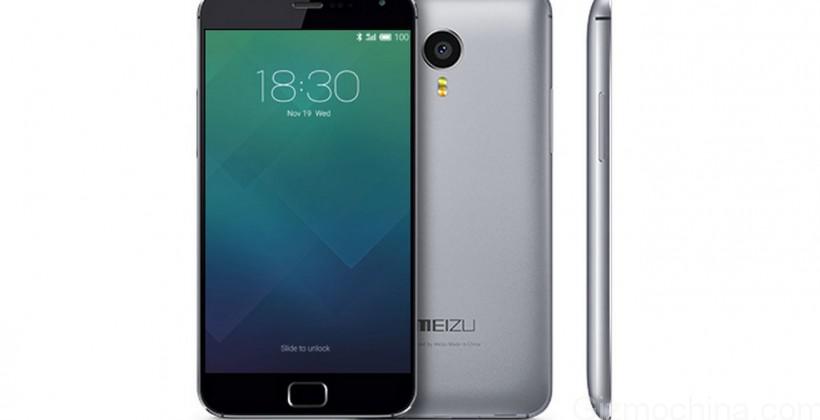 This device has dimensions of 150.1 x 77 x 9 mm (5.91 x 3.03 x 0.35 inches) and weighs 158 g. Meizu MX4 Pro is a beast of the specs, which include an amazingly high resolution 5.5-inch 2K (2560 x 1536) screen, which is even a bit higher than regular 2k screens, and it is also covered by the Gorilla Glass 3. Also, the device is being run by a powerful 20nm Samsung Exynos 5430 octa-core processor (Quad-core 2 GHz Cortex-A15 & quad-core 1.5 GHz Cortex-A7), Mali-T628 GPU, has a 3350 mAh battery and has 3GB of RAM. In addition, it comes in 16, 32 or 64 GB storage flavours, which, however, cannot be further expanded via the Micro SD card slot. Also, it has a fingerprint sensor, which is installed in the square home button, 20.7mp rear-facing camera with a 1/2.3-inch CMOS sensor (the same sensor that is being used in Sony Xperia series devices), 5mp front facing snapper, Bluetooth 4.0, NFC, Hifi audio chips.
The verdict: both devices are very heavy specced. However, we should give a credit to the Meizu MX4 Pro, which offers a higher resolution display (although some people may argue if we really need that 2k display on the smartphone), more powerful chipset, fingerprint sensor, HI-FI audio chip, which ensures better audio listening experience, higher resolution camera. However, these are just mere specs, so we will give our final opinion in the end of this review.
Design
Both devices spot a great design, which includes a great build quality and good choice of materials. However, the Huawei Honor 6 Plus is a bit more compact device than the Meizu's offering, as it is a tad narrower, 1.5 mm thinner, but a bit heavier. However, these differences are not significant.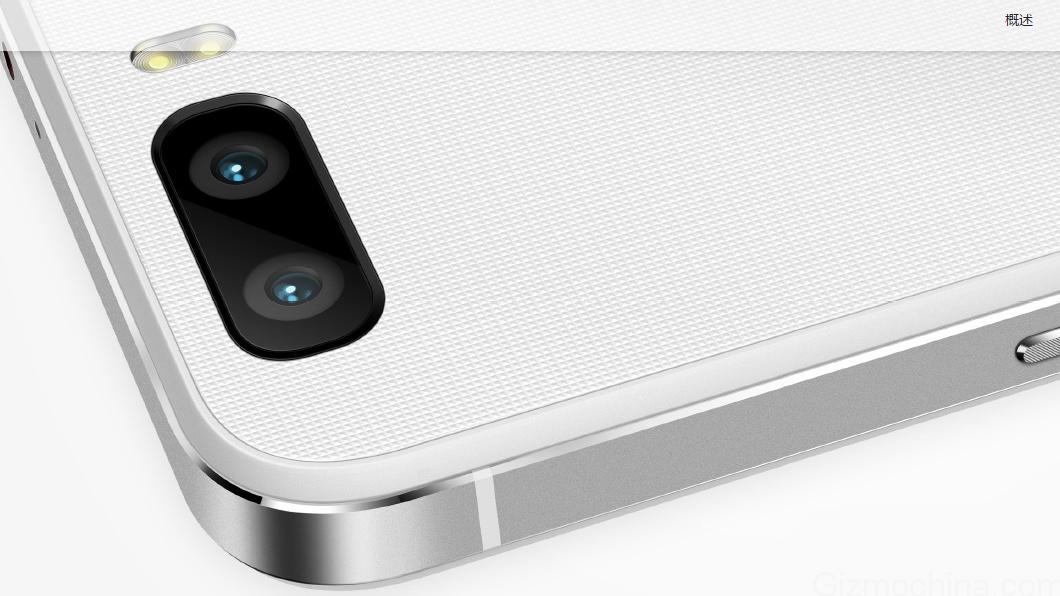 You can see some more pictures in the gallery:
Both devices offer an alloy frame, which always adds that premium look and feel. On the other hand, the Huawei offers a glass back panel, which for some people may look more appealing than Meizu's plastic back.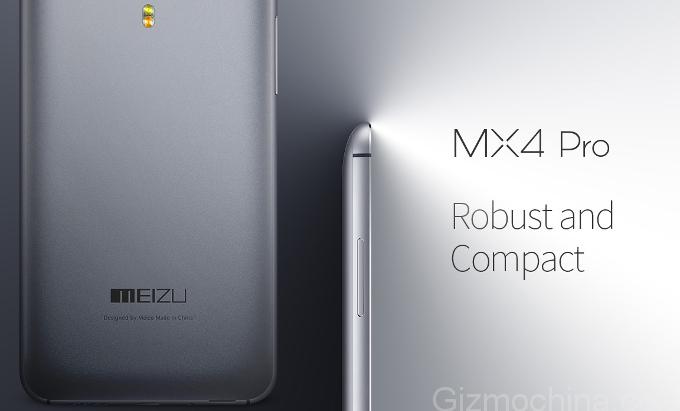 You can check out some pictures in the gallery:
The verdict: in the end, it is always a personal choice and you would make no mistake by choosing either of these devices as they look and feel really good in the hand.
Display
Display always matters as it is the first place, where we look once we take a smartphone. At least on paper, the Meizu MX4 Pro offers a better display with higher, Quad HD resolution in comparison to Huawei's "only" Full-HD. Well, theory is one thing, but how do they compare in real life?
As we have said before, the display on the Honor 6 Plus does not have the highest resolution on the market, but it still comes in Full-HD and has 401 PPI. The colours look vivid, the details are very sharp and the viewing angles are very good. Also, the contrast levels are very good. What is more, we liked the colour accuracy as they look natural on this beautiful LCD screen. Finally, the brightness level is very good as well as we had no issues reading the content on the screen even in the direct sunlight.
Let's take a look at the Meizu MX 4 Pro and its super high resolution screen.
The MX4 Pro has a wonderful screen, which is bright, vivid and colourful. It is also very sharp, it has  great viewing angles and colour look great. Honestly, we did not see a noticeable difference between Full-HD and Quad-HD screens. Anyway, the Quad-HD is for the spec heads and more future proof than Huawei's more classic approach with a 1080p screen.
Verdict: both devices have great screens,which are vivid, sharp and bright. However, they have different resolutions, where the MX4 Pro prevails. Of course, the difference is negligible, but the Quad-HD resolution shows the latest and greatest what technology can offer. Thus, it is more future proof and puts the MX4 Pro on top of the Honor 6 Plus.
Benchmarks 
Both devices are equipped with powerful, yet different processors. Both handsets have octa-core processors, which work under big.LITTLE architecture. The Huawei decided to use its home-made Kirin chip, clocked at 1.8 GHz (1.80 GHz Quad-core Cortex-A15 & 1.31 GHz Quad-core Cortex-A7) and the Meizu decided to keep the relationship with its partner Samsung and used a powerful Exynos chipset, clocked 5430 octa-core processor (Quad-core 2 GHz Cortex-A15 & quad-core 1.5 GHz Cortex-A7). Let's see how they perform in real life.
But before that let's take a look at he raw power – some benchmark results.
As you can see, the Honor 6 Plus scored 42223 points on Antutu. This is not the best result we have seen so far, but it is still very respectable. Therefore, day to day usage should have no issues whatsoever. For the time being, could only have Antutu testing. We will update the article with other benchmarks in the future.
Right now let's take a look how the MX4 Pro has to offer in the benchmarks below.
AnTuTu: 45818
Quadrant: 9009
Vellamo (HTML5): 2262
Vellamo (Metal): 1377
Linpack (measured by FLOPS or floating-point operations per second): 130.785
AndEMark (Native): 19356 iterations per sec
AndEMark (Java): 264 it/sec
CF-Bench: 34855
Basemark X: (On-Screen) 8.849fps, (off-screen) 12.568fps
Basemark ES 2.0 Taiji Free: 43.50fps
Basemark GUI Free: (Native) 57.9465, (with 720p, offscreen) 257.0599
Nenamark1: (Last and best) 57.5fps
As we can see, the scores are not the highest either, but they are very good. Thus, the Mx4 will perform without any issues in real life.
Real Life Performance
Huawei Honor 6 Plus
As it is usual that the device has no issues handling daily tasks, but gaming is much more demanding. We tested a few games, including Subway Surfer. We can say that the Kirin 925 handles the gaming very good, without any lags or stutters. The device heats up a little, but not too much.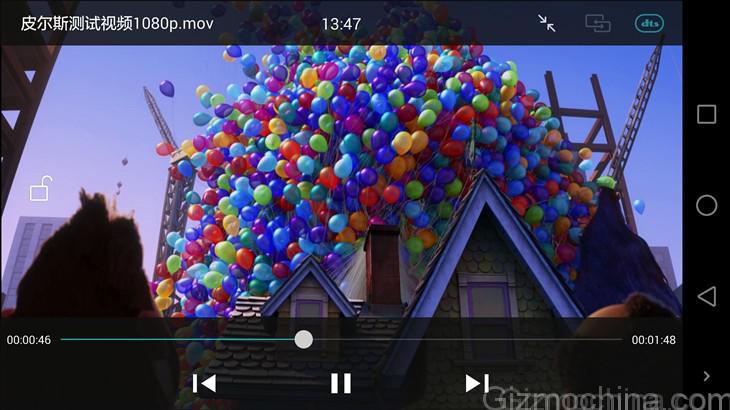 It is natural, that handling Full-HD content does not impose any issues for the Huawei's device. The video playback is smooth without any issues.
Meizu MX4 Pro
The Meizu's device has no issues with the above tests made neither. It managed to perform without any issues in basic tasks. Also, the gaming performance is smooth and lag-free. Naturally, the video playback is smooth as well.
Verdict: both devices are equipped with great processing power under the hood. We should agree that the Meizu's offering looks better on paper and performs a bit better on the benchmarks, but in during real life scenarios, it is hard to tell the difference, which one is better. All in all, both devices are good at anything you throw at.
User Interface
When it comes to the user interface (UI), both devices offer a proprietary approach and offer a highly customised Android experience with their respective skins.
First of all, the Huawei Honor 6 Plus have made their iteration of Android by using the Emotion UI 3.0. It is heavily customised variation of Android OS, which seems to be odd if we consider that many manufacturers are implementing lighter versions with simple options.
To begin with, we can see a touch-screen back, home and multi-tasking buttons, which are quite usual these days when manufacturers are trying to make the devices, which are as thin as possible and reduce that bezels size. Secondly, there is a usual Huawei's stuff with a lot of home screens without any app drawer. Thus, you need to get used to making folders with apps or games. Thankfully, besides the classic "drag and drop" functionality, you can also select a "+" symbol to add the apps you want to sit in the folder.
What is more, we may see some similarities with the Windows phone since there is a la tiles style of some basic apps and functions. This is not a bad idea per se, but it is a personal choice of everyone. In addition, there is another thing, which is quite usual for many Chinese manufacturers –  many customisation options. You can choose a different theme, icons, screen lock styles, wallpapers etc. Also, you may download new ones from the online server.
It looks like that the Huawei did a bit of a mashup of Android, iOS and Windows phone. Of course, it is a matter of personal taste, but there is a lot of room towards simplicity in the user interface. On the other hand, with such a pack of customisation options, the company managed to make a stutter-free and smooth user interface.
You can check some of the UI pictures in the gallery below:
The Meizu MX 4 Pro also has their own iteration of Android.  The device runs on Flyme 4.1 operating system, which is based on the Android 4.4.4. It is quite simplistic user interface, which reminds us a bit of the iOS. You can check how the user interface looks like in the gallery below.
As you can see, the Meizu has taken a simplistic approach. As usual, there is no app drawer, so you would need to make folders as on the Huawei's interface. What is more, the Meizu MX4 Pro only has a physical home button and there are other buttons are on screen. Also, the device supports swiping from the button of the screen for functions like multitasking. We found that very convenient considering the size of the device.
Moreover, there is a notification centre, which has some transparent looks (similar to iOS). What is more, the UI supports various gestures, which is always a welcome feature.
Finally, the Meizu's simple take on Android gives a super fast user experience with no lag, which we really like.
Verdict: both devices have quite good user interfaces, but Huawei Honor 6 is a bit different than the MX4 Pro since it does not look that simplistic and minimal.  On the other hand, both user interfaces offer a great user experience, which is lag free and super responsive. We can recommend both UI's, so it is your personal choice.
Camera
This is one of the most exciting parts of each device. Let us start by Honor 6 Plus, which has one of the main hardware features and key selling points on its back – a dual camera setup. This setup consists of two 8 megapixels sensors, but due to the software implementations, it is capable of taking 13Mp photos.
The dual-camera setup can be used for a variety of ways. First, it can be used for bokeh or depth of field effects, when the object, which is far away can be blurred out or vice versa. Second, these two sensors work in tact to capture more detail and more light. Huawei touts it as "human eyes experience".
Here is a video, which provides a more insightful look at Honor 6 Plus' camera:
What is more, the tandem of two sensors helps achieving an amazing speed of focus, which is 0.1 seconds. Also, the 3IE algorithm helps bringing more light to the sensor and reduces the amount of dark areas.
In addition, the dual-camera setup is very useful for the low-light shots. It lets you capture more details with much less noise and produce natural looking colours.
Here you can see some camera samples, taken by the Huawei Honor 6 Plus:
Overall, we were really impressed by the picture quality of this device. It can produce sharp and detailed photos in many conditions including low light scenes. What is more, the colour accuracy is very good. The pictures are not overexposed and the white balance is very good.
The Meizu MX4 Pro
The Meizu takes a bit more traditional approach, when it comes to camera. Traditional mean that it does not use a dual camera setup, but still uses one of the most powerful camera sensors available – Sony IMX220 (the same sensor that it used on the Sony Xperia Z3).  The sensor has a size of 1/2.3", which equals to some compact cameras.
Without further review, please check the camera samples in the gallery below:
As we can see the MX4 Pro's camera can deliver some amazing results. It can capture great level of detail, the photos look sharp and vivid. However, we think that the Huawei Honor 6 Plus can produce better low light shots as it manages to capture more detail and produces less noise.
Verdict: both cameras perform well in good lighting conditions. Besides that, the Honor 6 Plus can offer great depth of field effect. Also, it can produce some better looking low light shots. Also, the focusing speed is faster than MX4 Pro. However, the Meizu's device can shoot 4k videos, but Honor 6 cannot. However, we still do not have many devices that support 4k. In the end, we think that the Honor 6 Plus offers a better overall experience, especially if you care about low light shots.
Battery Life
Both devices are equipped with decent battery packs, which should ensure that you would not run out of juice in the middle of the day. First, the Huawei implemented a juicy 3600 mAh battery. Considering its size and the fact that it does not need to feed a 2k display, it is great news for users. During our testing, we could easily run through the whole day without any issues. Our test included a regular calling, texting, surfing the web, watching the videos, taking pictures and videos, a bit of gaming etc. We can say that the battery is sufficient even for a power user and will last you a full day.
The Meizu MX4 Pro is no slouch in this department either. The company installed a beefy 3350 mAh battery. We did some similar testing and we found out that it can last you a full day without an issue.
Verdict: both devices are equipped with huge batteries, which are able to provide enough power to last a full day of heavy usage. We think that it is very impressive and neither device would disappoint you.
Conclusions
Both offerings by the Huawei and Meizu are very good devices. They have beautiful designs, which include a great choose of materials, a sturdy build quality and perfect craftsmanship. Also, both of devices have outstanding screens. Meizu MX4 Pro, however, has a higher Quad HD resolution, but we did not find anything bad with Honor 6 Plus' 1080 panel as it is super sharp and crisp.
What is more, each of the manufacturer has some different approaches, when it comes to the user interface. While Honor 6 Plus and its Emotion UI looks appealing, but we liked MX4 Pro's user interface more pleasing to the eye due to its simplicity and minimal design.
Furthermore, both devices are equipped with great processing power under the hood. Although, the Meizu MX4 Pro can perform a bit better on the benchmark tests, we did not feel any difference and daily life performance, which included various basic tasks, gaming high intensity games, watching or capturing video etc.
In addition, both devices have excellent cameras, when it comes to day-time shots. However, the Huawei Honor 6 Plus has taken a step further and installed a dual camera-setup. Indeed, it helped achieving better low light shots with less noise and more details. Also, the super fast shutter speeds of 0.1 seconds are really amazing. Last but not least, the duo camera lets you create some great depth of field effects, digitally adjust the aperture size of the cameras and do some other neat things.
When it comes to battery life, both devices perform very well. We are quite sure that they would last you a full day of heavy usage, which is always a great achievement.
In the end of the day, both devices are great choice as the pack a bunch of specs in a greatly designed shell and come at much lower prices than flagships from the Western companies.
If you are looking for some more detailed information about each of the device please check our separate reviews of the Huawei Honor 6 Plus and Meizu MX4 Pro.