Here, we go hands on with OPPO's latest device, the OPPO N3. This 3999 RMB (654.21 USD) phone has an interesting design featuring a motorized camera and fingerprint scanner.
Appearance 
       In terms of appearance, the OPPO N3 actually looks pretty similar to its predecessor, the N1. Not only did the N1 have such a big screen, the rotating camera also took a lot of space, making it easier for users to hold the phone with one hand. To fix this, the screen size for the N3 was lowered from 5.9 inches to 5.5 inches.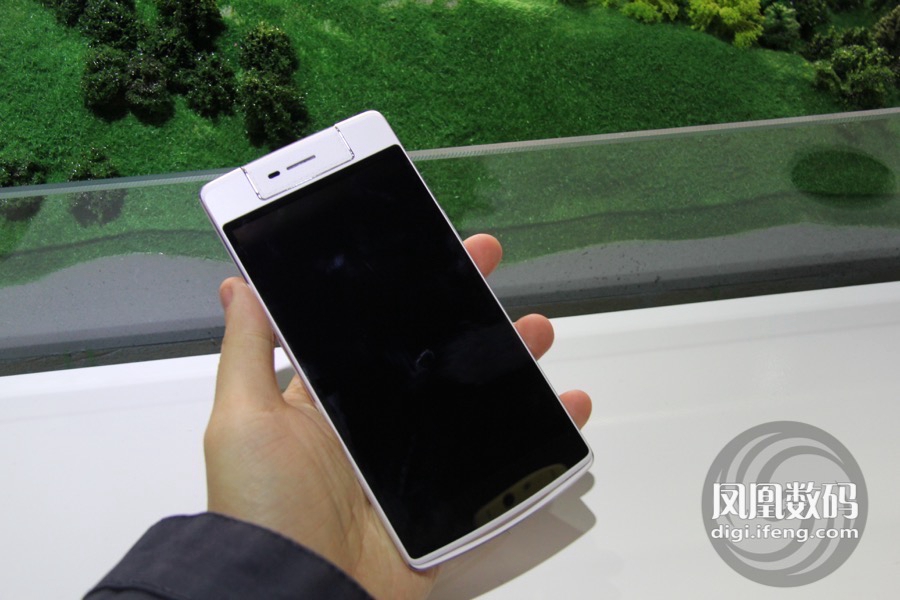 The OPPO N3 also has a notification light bar at the bottom similar to the Sony LT26, although it has been hollowed out, replacing the LED notification light bar commonly used by Android phones.
Is a motorized rotating camera practical?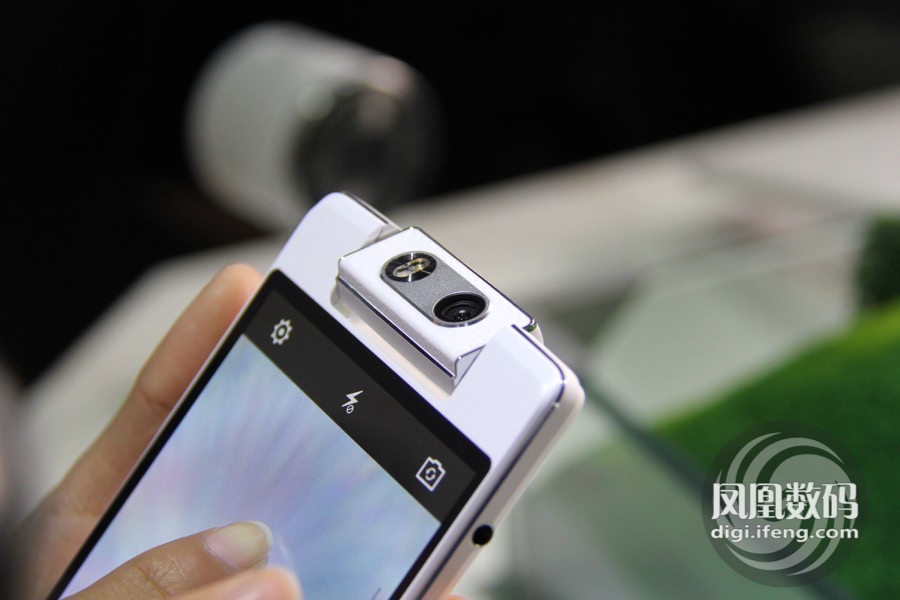 One of the benefits to having a motorized camera is that it allows the user to hold the phone more easily. Small-handed users of the OPPO N1 and N1 Mini would have to use their other hand to adjust the camera angle.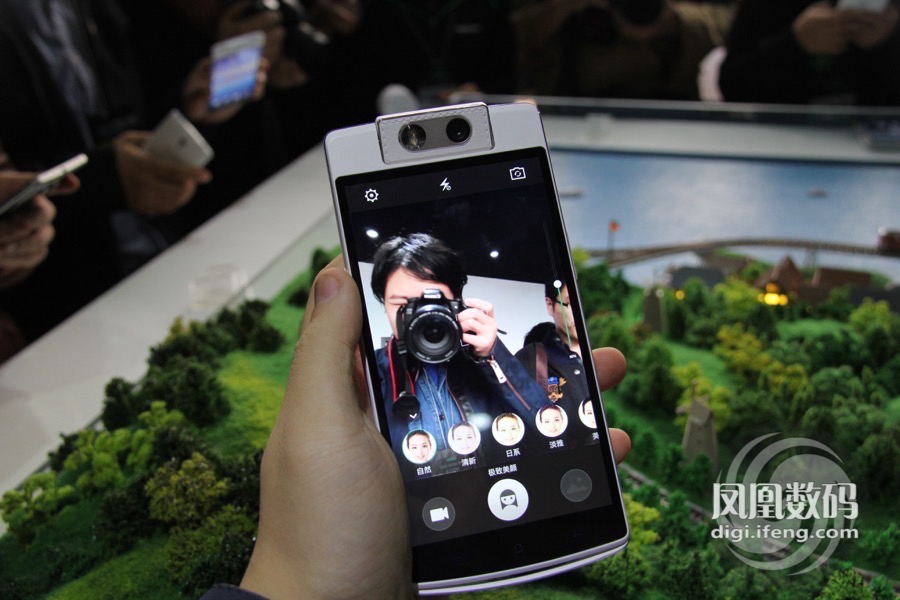 Another advantage to having a motorized camera is that after you place a camera in a stable position, it can automatically scan the entire landscape. This allows you to take great photos of places such as tall skyscrapers.
As you can see, having a motorized camera can be very helpful. You can also expand the field of view of the camera as well as track down objects. This camera, in particular, is a 16mp camera and has a 1/2.3 sensor. However, users can take 64mp panoramic shots with a camera like this.
How does the fingerprint sensor work? 
The OPPO N3's fingerprint scanner is not the kind that you have to swipe your finger on to use. You can just press your finger on it like a button.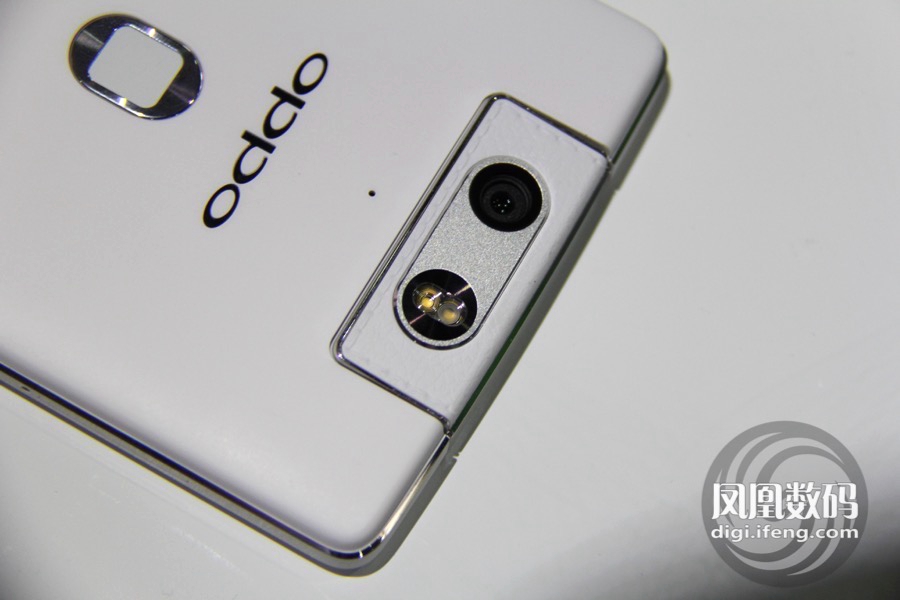 FPC provide sensor chip, algorithm provided by swedish company Precise Biometrics. Module(scanner), packing solution and related software service provided by Crucial Tech of Korea. I am equity investor.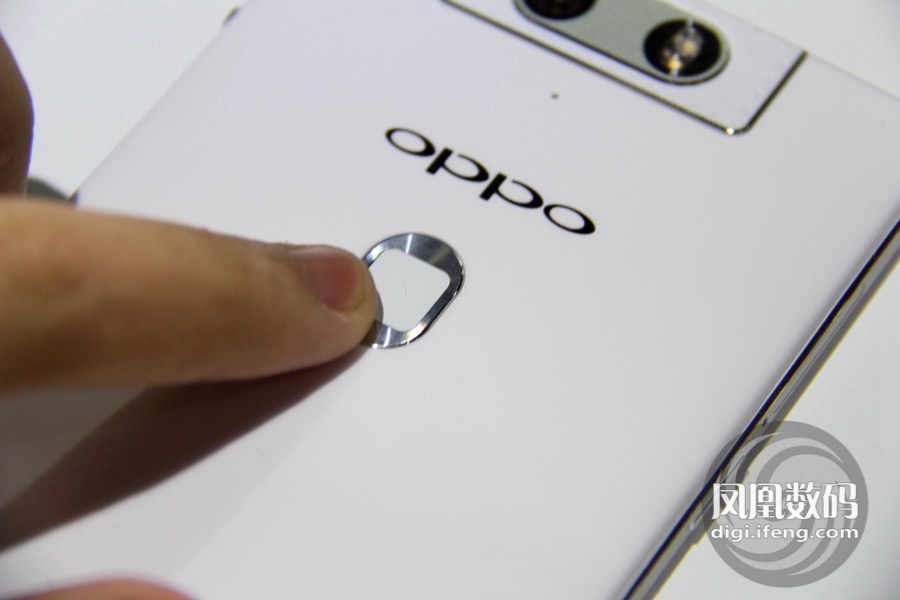 Users can lock certain apps using the fingerprint scanner so that when you lend your phone to someone, access to certain apps is limited.
Overall, it's a pretty interesting phone and is worth a look, especially if you are into photography.