The Coolpad Dashen F1 Plus: Is it "faster than faster"?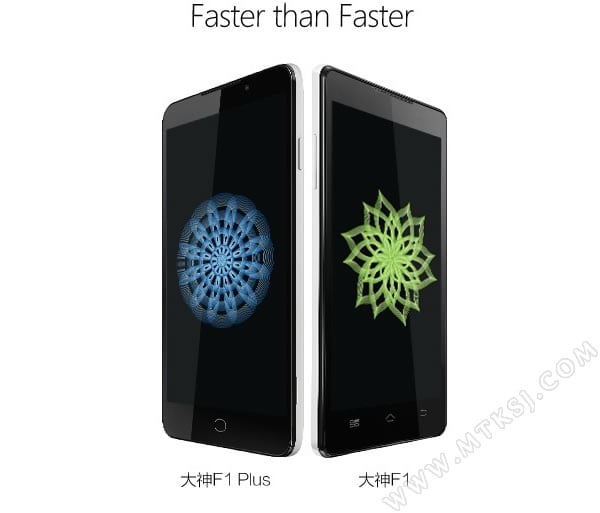 Not long after the release of the Coolpad Dashen F2 China Unicom version, Coolpad announced the release of the newest member of the Dashen family, the Dashen F1 Plus. Based on its name, we know that it is an upgraded version of the Dashen F1.
The Dashen F1 plus has only been introduced in a poster with the slogan, "Faster than Faster," showing that this version will be faster than the original. Perhaps, they will upgrade the processor or RAM. The original version has the MT6592 octa-core processor and 2G RAM. Could it be that the new version will have a 64-bit LTE chip?
There are some little differences in the F1 Plus' appearance and the original's. A closer look and you will see that the Plus version has a thinner frame around the screen. It also uses the round Home button. Overall, it has a neat and clean appearance and with a white back and black front.