Vivo X5Max to sport 3.5mm earphone jack and Super AMOLED display screen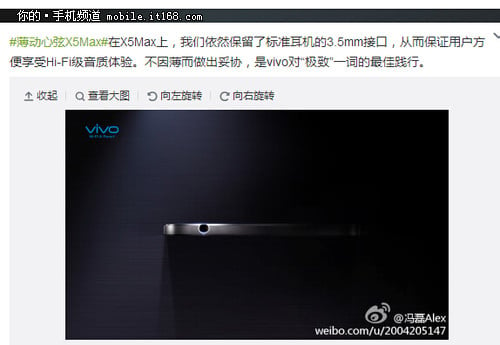 Today, Vivo revealed in their Weibo account that their new phone, the Vivo X5Max will have a 3.5mm earphone jack. It was previously leaked that this phone would have a thickness of 4.65mm. As you can see in the photo, the earphone jack nearly reaches the ends of the phone.
Furthermore, a Vivo insider also revealed that the Vivo X5Max would also use a Super AMOLED display screen made by Samsung. This screen only has a thickness of 1.36mm.
A Super AMOLED screen is actually pretty expensive as only Samsung has it so we can expect to increase the cost of the Vivo X5Max. We'll just have to wait and see.