No.1 G2 (Samsung Galaxy Gear-clone) on sale for $71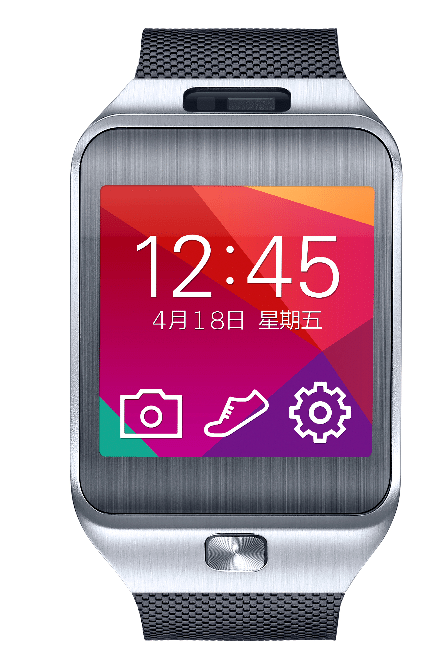 Welcome to the age of smartwatches. In 2013—and even before—more companies started releasing different kinds of smart watches.  Now, the No.1 G2 smart watch is on sale at Comebuy. That time when watches can only tell time is long and gone. Now, you can use the No.1 G2 to also make calls, send or receive texts, have a contact list, take photos, record audio and videos, play music, etc. It even comes with a heart rate monitor, pedometer, and other kinds of functions to maintain your health. 
       One of the No.1 G2 smartwatch's strengths is that it can be connected to smartphones via Bluetooth 4.0 which provides not only the traditional Bluetooth technology, but high-speed performance, and low power consumption. It can also be connected to the iPhone and almost of every kind of Android phone there is. Overall, it can be used with 95% of smartphones on the market! The Samsung Galaxy Gear, on the other hand, can only be used with Galaxy devices that use Android 4.3 and up (Galaxy Note 3 and Galaxy Note 10.1). 
        It sports a pretty 1.54-inch screen and a colorful and individualistic design, as well as a simple and easy-to-carry shape. The bands come in all kinds of colors which you can select to individualize your watch. This watch uses a steel case that has a very imposing nature that should immediately get everyone's attention whether you are at the office or exercising. 
       As a high-end smart device, a scratch-proof display screen is a must. For this, No.1 decided to use a sapphire glass which has better scratch resistance than the Corning Gorilla Glass. A sapphire glass has a hardness level of 9 and has been used for other high-end smartphone screens and the iPhone 6's home button. It also has an IP67 rating (water immersion up to 1m). 
       The No.1 G2 smartwatch, as mentioned before, can help you improve your health and track down any progress made on it. The pedometer can display information about how far you have walked in real time, and can help you meet your workout goals. It can also advise you to stop sitting for so long and to let go of any unhealthy habits. It can also monitor your sleep. 
Buy No.1 G2 for $70.99

USE COUPON: Spring6
Buy No.1 G2 for $70.99
Source: NO.1