Huawei Honor 4X (Kirin 620) real photos leaked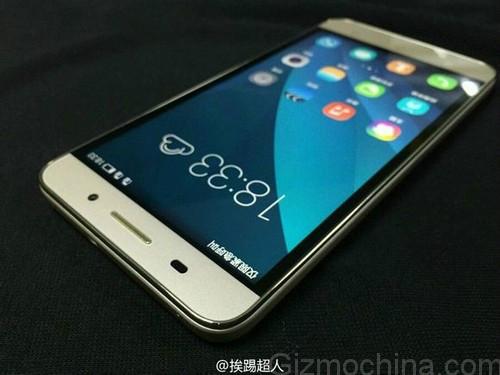 Although the Huawei Honor 4X (Kirin 620) has yet to be formally launched, it looks like we will see it soon as not only have pre-sales for this phone have already started, but photos of a gold version were released online. Also, reports say that there will be a high-end version and low-end version which will cost at least 999 RMB (161.70 USD).
As said before, this phone uses the Kirin 620 CPU from Huawei subsidiary, HiSilicon. This 28nm processor's main feature is its use of 8 ARM A53 cores. It is also a 64-bit processor. It has a frequency of 1.2Ghz and its GPU is the Mali-450 MP4. As for connectivity, it supports TD-LTE, FDD-LTE, TD-SCDMA, WCDMA, and GSM networks.
Other than that, the Huawei Honor 4X's specifications are the same as other versions. It sports a 5.5-inch OGS display screen, has a 5mp front-facing camera, a 13mp rear-facing camera, and GPS. It is powered by a 3000mAh battery which can last for 72 hours.
It is important to point out that Huawei will release a high-end version and low-end version of the Huawei Honor 4X. The biggest difference between the two is the memory. The high-end version will has 2GB RAM while the low-end version will have 1GB RAM. Of course, their prices will also be different. Reports say that the low-end version will only cost 799 RMB (129.31 USD), while the high-end version will cost 999 RMB (161.68 USD). It looks like Huawei is trying to have them compete with Xiaomi's Red Mi Note.
However, someone in an internet forum said that pre-sales for other versions of the Huawei Honor 4X have already begun in Huawei's official website. These versions use the Snapdragon 410 and cost 999 RMB, while the so-called high-end versions may use the Kirin 620 but actually cost 1299 RMB (210.23 USD).
[socialpoll id="2236408″]