ZTE Grand S3 renders and camera shots leaked
Back at CES 2014, ZTE unveiled its latest flagship, the ZTE Grand S2. Although the device is yet to hit many developed and developing markets, we already have new information about its next generation device, the ZTE Grand S3.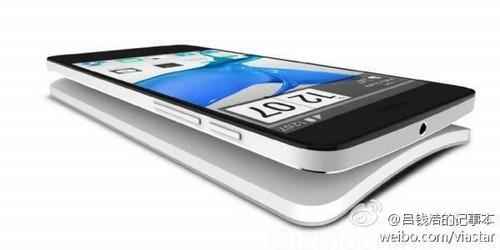 Today, we have two renders of a ZTE device which will most likely replace the existing Grand S2 as the company flagship. The device will be called as the ZTE Grand S3 and will feature a similar design profile as the existing flagship.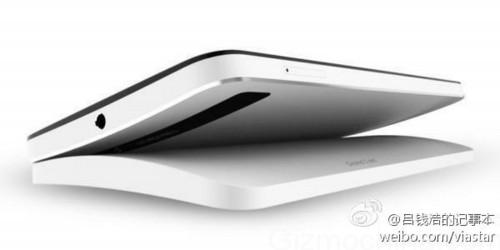 As you can see from the given renders, the new flagship will feature a clean unibody design with a thick metal frame supporting the chassis. Both the power button and the volume rockers are situated on the right side, while on the left, you just have a SIM card tray. The back is almost as curved as the ZTE Grand S2, however it looks like the company is adopting the 'band aid' design for its camera module like its first generation Grand S.
The leaked renders which claim to be the next ZTE flagship look exactly like the ZTE Grand S ext model that we saw a few months back. If you zoom into the picture, you'll even notice the letters 'Grand S ext' on the device. So, this probably means that the renders that we are seeing today are the same as the ones from 8 months back or atleast from the same batch. However, even that doesn't rule out the possibility of this device being the flagship, as at that time, it was said that the upcoming 'ext' model would be the next ZTE flagship. So, what we are seeing today could very well be the Grand S3 aka Grand ext.
The Grand ext was said to feature a unique Nano molding technology (NMT) which would fuse in metal and plastic together to make it extremely durable and lightweight. Also, it was rumored that the phone features wireless charging. So, if this is the next ZTE flagship, its more than likely that these features end up in the upcoming device.
Apart from the possible renders of the next ZTE flagship, we also have some alleged camera shots from the device's 16MP rear camera sensor. Check out the gallery below for the camera shots.
The Grand S3 will also reportedly feature the same voice recognition technology as its previous generation which allowed users to unlock their devices, open up apps like camera and perform other functions with the help of simple voice commands. You'll also get the My-Drive feature which helps reduce driving distractions by enabling clearer voice calls, messaging and other voice operated controls.
Unfortunately, we don't have any information on the phone's hardware as of now, but we are very positive that ZTE will announce this new device at the upcoming CES 2015 to be held in Las Vegas.
Stay tuned for more exclusive updates.